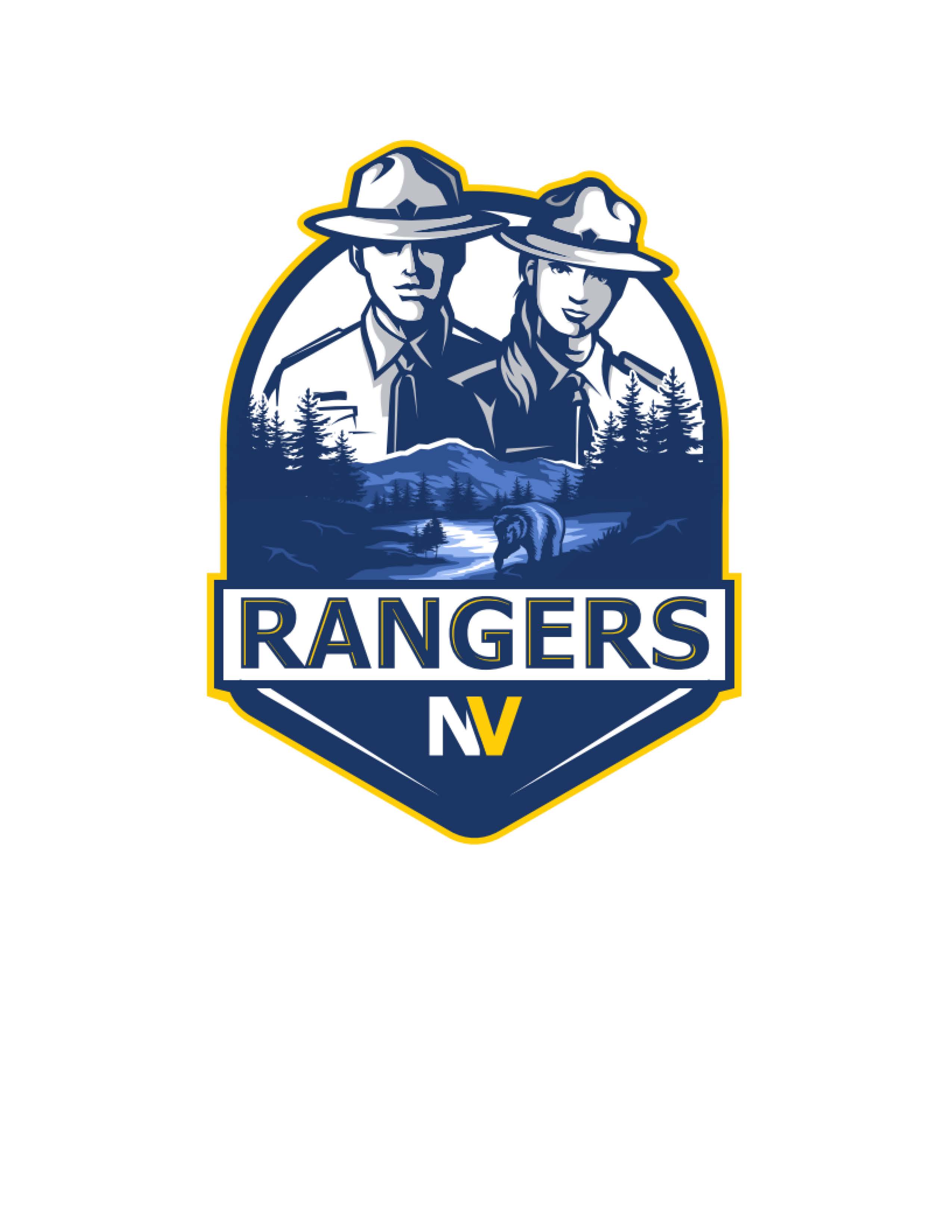 Naches Valley High School
Naches Valley School District
Naches, Washington
Novice Division
Ranger Marching Band
10:30 AM


Corban Epp, Band Director

For the 2022 Ranger Marching Band Field Show, this group will showcase 'Secret Agents' by Jeff Chambers. This show is a medley of themes from spy movies like James Bond, Skyfall, and Mission Impossible. This awesome marching band arrangement by Chambers will feature senior Nathan Powell on trumpet in the 2nd and 3rd movement and Nathan Byrd in the 3rd movement. The show will be conducted by drum majors Alex Mayer and Indie Fortier."

Staff: Corban Epp (Band Director), Katelyn Guthrie (Color Guard Tech), Cadence McMillin (Marching Tech).




---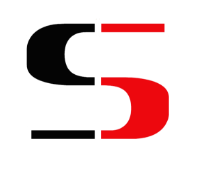 Sunnyside High School
Sunnyside School District
Sunnyside , Washington
A Division
Grizzly Marching Band
10:45 AM


Zachary Petty, Band Director

Sunnyside School District ?
Sunnyside, Washington
The Grizzly Marching Band
Zachary Petty, Band Director

Les Misérables
The Grizzly Marching Band of Sunnyside High School makes their debut season, and their first-ever participation in the Harvest Marching Band Festival.

They are proud to present their 2022 program, featuring selections from the hit musical (and movie), LES MISERABLES.




---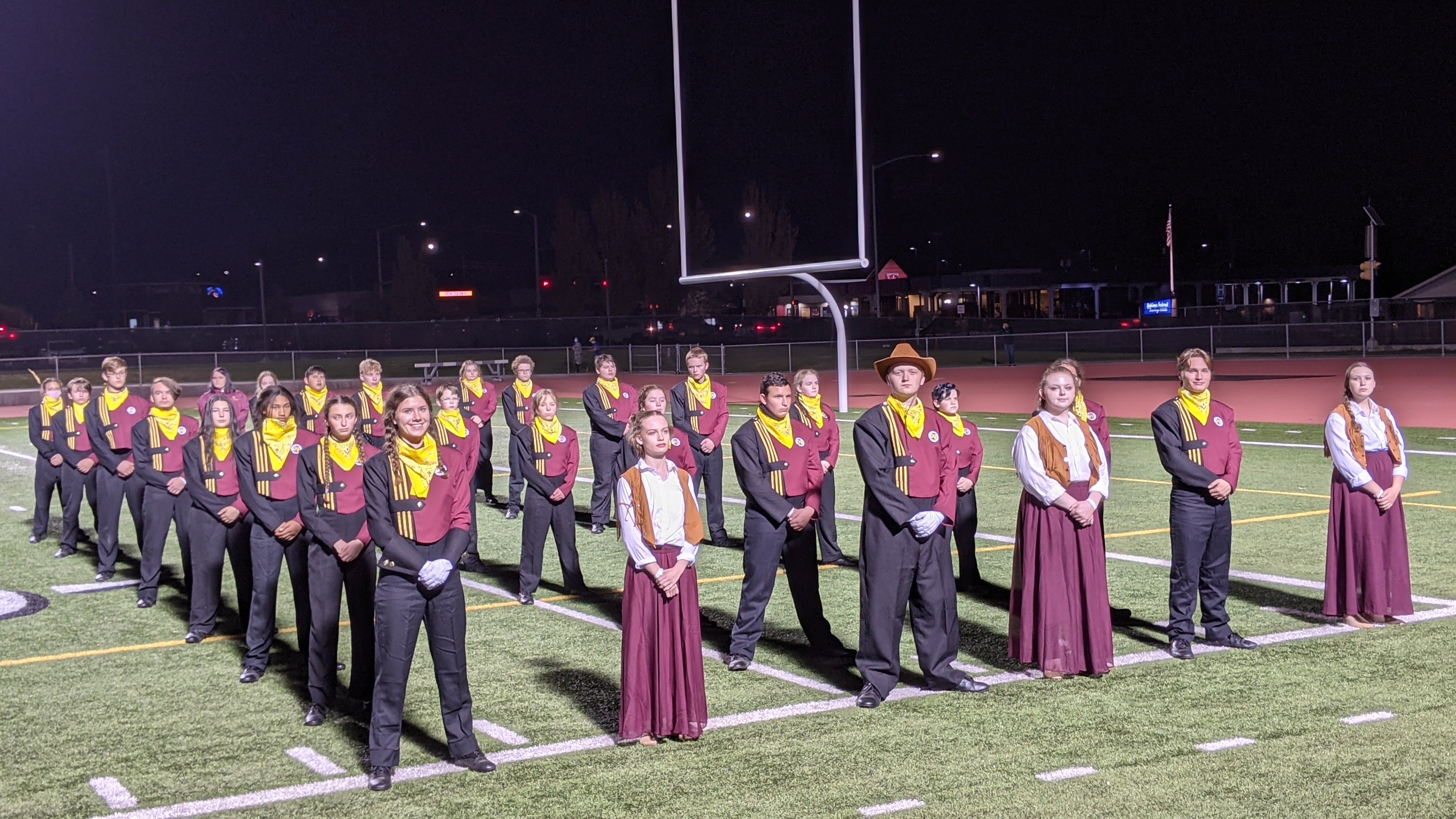 Cle Elum Roslyn High School
Cle Elum Roslyn School District
Cle Elum, Washington
A Division
Warrior Marching Band and Color Guard
11:00 AM


Aaron Tuchardt ("2-Heart"), Band Director

2022 CERHS show info

Staff:
Visual Caption Head: Jaime Ramos
Percussion Caption Head: Warren Murray
Color Guard Caption Head: Kerensa Monnie
Flute tech: Kenzie McDonald
Clarinet tech: Nick Sasse
Saxophone techs: Shaina Ellis & Bridger Call
Trumpet tech: Kayla Arciniega
Trombone tech: Dylan White
Tuba tech: David Meza
Percussion tech: Colton DeCarteret
Color Guard techs: Cece Schuler & Tori Capetillo
Drum Major tech: Miranda Wojciechowicz


Student leadership:
Head Drum Major: Keller Andersen
Assistant Drum Major: Ruby Angehrn
Conductor: Beau Kretschman
Flute/Clarinet section leader: Norah Nicholls
Saxophone section leaders: Jesse Ellithorpe & Beau Kretschman
Trumpet section leader: Sarah Reay
Low Brass section leader: Ashton Pinnell
Drumline section leader: Alex Fader
Color Guard section leader: Sydney Copp
Makeup artist: Hunter Beedle
Crypt prop hand-painted by Ruby Angerhn
Uniform manager: Sarah Reay
Music Librarians: Jesse Baguley & Leah Mitchell
Equipment managers: Allen Riste & Keller Andersen


Show Title:
Haunted

Show Description: Inspired by classic Scary movies, Cle Elum - Roslyn High School invites you to take a journey to the graveyard for a spooky experience in "Haunted".

Musical selections:
Bach's Toccata & Fugue in D minor
The Theme from Halloween
Dies Irae (Theme from The Shining)
Thriller by Michael Jackson
Show design by Nick Maupoux
Brass & Wind arrangements by Jeff Chambers
Percussion writing by Warren Murray
Drill by Tyler Jones
Color Guard Choreography by Kerensa Monnie
Sound Design by Tim Mitchell


Past awards:
2021 Harvest Marching Band Festival preliminaries single-A division: 1st place, Best Brass/Winds, Best Percussion, Best Marching, Best General Effect

2021 PNW Marching Band Championships preliminaries single-A division: 2nd place, Outstanding Music, Outstanding Visual

2019 PNW Marching Band Championships preliminaries single-A division: 1st place, Outstanding Music, Outstanding Percussion

2019 Cavalcade of Bands preliminaries single-A division: 1st place, Best General Effect, Best Brass & Winds


Special thanks to our sponsors for their continued support: the Cle Elum - Roslyn Education Foundation, Suncadia Resort, the Shoemaker Foundation, Central Paving LLC, Cle Elum Bakery, Cle Elum Dental, Cle Elum Eagles, Cle Elum Hardware, the Melhorn Family, Reay Family, and M2 Signature Homes.




---




Othello High School
Othello School District
Othello, Washington
AA Division
Othello High School Huskie Marching Band
11:30 AM


Brett Hofmeister, Band Director

Othello High School's Band Program has about 75 students participating in various groups from concert, marching, pep, jazz, percussion, and chamber ensembles. Brett Hofmeister is the OHS Band Director and Will Lutey is the Percussion Ensemble Director. Together with help from Adam Janes and Josh Solonar they combine their efforts to march in a few fall parades and put together a field show.

After Marching Season ends the winds work on chamber ensembles and perform for holiday gatherings, recitals, and eventually the CBMEA Solo & Ensemble Festival. The Percussion Ensemble will begin working on their Indoor Drumline show which they will perform at the WGI Portland Regional Competition.

The Othello High School Huskie Marching Band is proud to present their show, "Phantom of the Opera." They are directed today by Student Drum Major Rachael Bates. We hope you enjoy the show!



---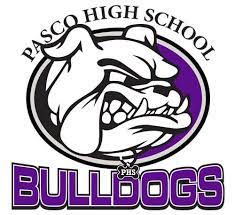 Pasco High School
Pasco School District
Pasco, Washington
AA Division
Pasco High School Marching Band
11:45 AM


Taylor Edwards, Band Director

The Beauty of Planet Earth

The planet we live on is beautiful. From Mt. Everest to the Amazon rainforest, planet Earth is home to some of the most beautiful places in the universe. This show takes time to explore the wonders of our world in three parts. Part 1 explores the natural elements of our planet including water, air and fire. Part 2 explores the incredible plants and vegetation that we get to enjoy on a daily basis. Part 3 explores the incredible creatures of our earth including animals and humans.
Featuring music from Nikolai Rimsky-Korsakov, Antonio Vivaldi, Eric Whitacre, William Henry Draper, and original music from Jeff Chambers. Additional percussion parts composed by Taylor Edwards.

Band Directors: Taylor Edwards and Tanner Cornell

Drill Design: Tanner Cornell

Drum Majors: Rieken Rimmasch and Anita Valdez

Brass and Visual Staff: Gaby Garcia-Lippold, Joel Garcia, Jonas Sanders

Woodwind Staff: Katie Edwards

Colorguard Staff: Kat Cornell and LaNae Parker

Front Ensemble Staff: Alex Patterson




---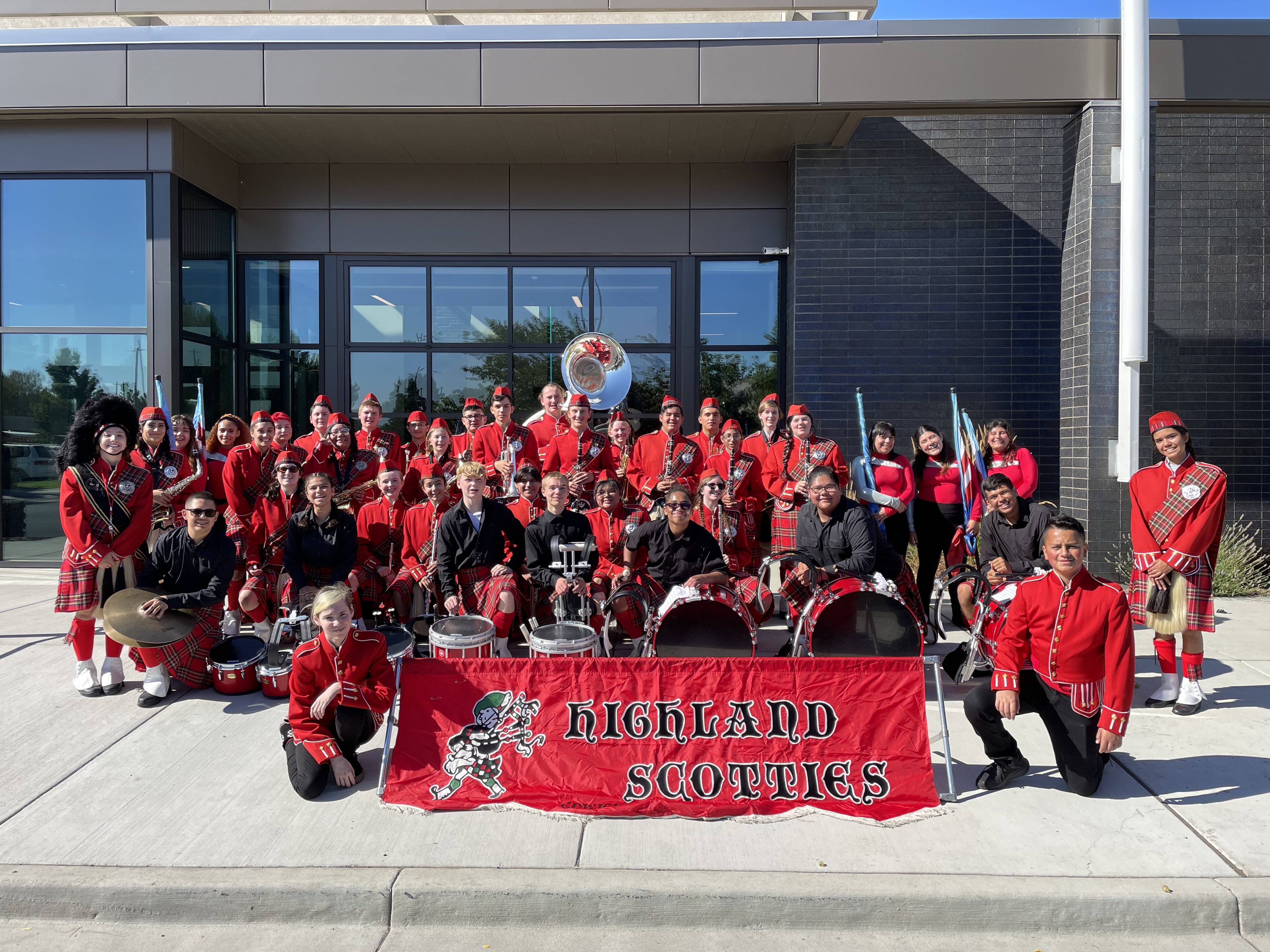 Highland High School
Highland School District
Cowiche, Washington
AA Division
Highland High School Scottie Marching Band
12:00 PM


John Straehle, Band Director

John Straehle: Band Director
Highland High School Scottie Marching Band
2022 Program: Back to the Future

Staff:
Band Director - John Straehle
Band Arrangements – Tim Mitchell
Drumline Arrangements - Tim Mitchell
Front Ensemble Arrangements - Luke Dedominces
Sound Design - Tim Mitchell
Drill Design – Tyler Jones
Color Guard Choreographer & Instructor– James Haynes
Percussion Instructor – Dave Rowley

Drum Majors – Carol Govea and Geraldine Tavira
Color Guard Captain – Vanessa Ceja, Valery Magallon
Front Ensemble Captain – Isaac Jensen
Battery Captain – David Vega
Clarinet Soloist - Ivan Rydberg
Tuba Soloist - Alastor Smith
Vocalist - Kalvery Welsh

GENERAL INFO: Highland HS is a class 2B high school just west of Yakima. Their enrollment is 330 students grade 9-12. The Scottie's receive numerous awards from around the state. They would like to thank the communities of Cowiche and Tieton for their continued support.

SONGS:
1. Part 1 – Back to the Future
2. Part 2 – Johnny B. Goode
3. Part 3 – Earth Angel
4. Part 4 – Power of Love/Back to the Future

DESCRIPTION:
Come along for the ride with Doc Brown and Marty McFly and join the Highland Scotties as they travel from 1985 to 1955 and back again following the movie Back to the Future.

AWARDS: 2021 2nd place A Division Cavalcade of Bands, Best Color Guard, 2021 3rd place A Division Harvest Marching Band Festival and Finalist.

Special thanks to our communities of Cowiche and Tieton, Highland Music Boosters and the Highland School District.



---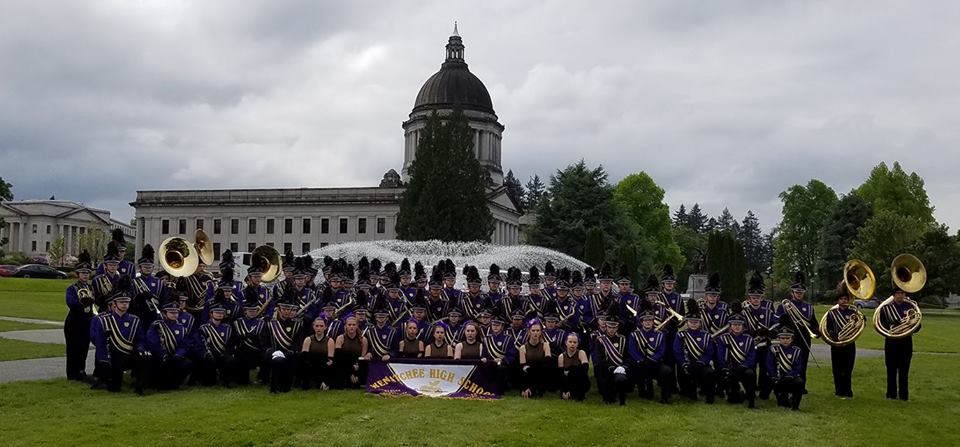 Wenatchee High School
Wenatchee School District
Wenatchee, Washington
AA Division
Wenatchee High School Golden Apple Band and Color Guard
12:15 PM


Jim Kovach, Band Director

Show Title: Starcrossed
Music arranged by Jim Kovach & Dave Baldock

Director: Jim Kovach
Assistant Director: Tim Zanol
Color Guard Advisor: Elvis Garcia
Visual Coordinator: Lisa Zanol
Winds: Beth Jensen, Angela Richmond
Brass: Dave Baldock, Jack Day, Kirk Drolet
Percussion: Austin Kovach & Kelsey Lodge
Drum Majors: Finnley Ottley, Sophie Morgan


Sharks versus Jets...Maria and Tony...A union ill-fated by their allegiance to family and country, but will love prevail or will they be caught in the crossfire?




---




West Valley High School
West Valley SD #208
Yakima, Washington
AA Division
West Valley Ram Marching Band
12:30 PM


Kirk Knight, Band Director

Performing their 2022 program, Lantern in the Window, please welcome to the field the West Valley High School Ram Marching Band! The Ram Marching Band is under the direction of Kirk Knight with assistants Christian Frausto, Dane Holmes, Alice Koreski, and Jeff Ludlow. Other staff includes Kat Collins, Faye Lu, James Sims, and Stephen Osmonson. The band is led by drum majors Alexander Garcia-Widmer, Sariah Dunstan, and Fable Lauer. Musical selections include Moonlight Sonata by Ludwig van Beethoven, Lux Aurumque (lucks arum-kay) and Fly to Paradise by Eric Whitacre, and original music by Jeff Chambers



---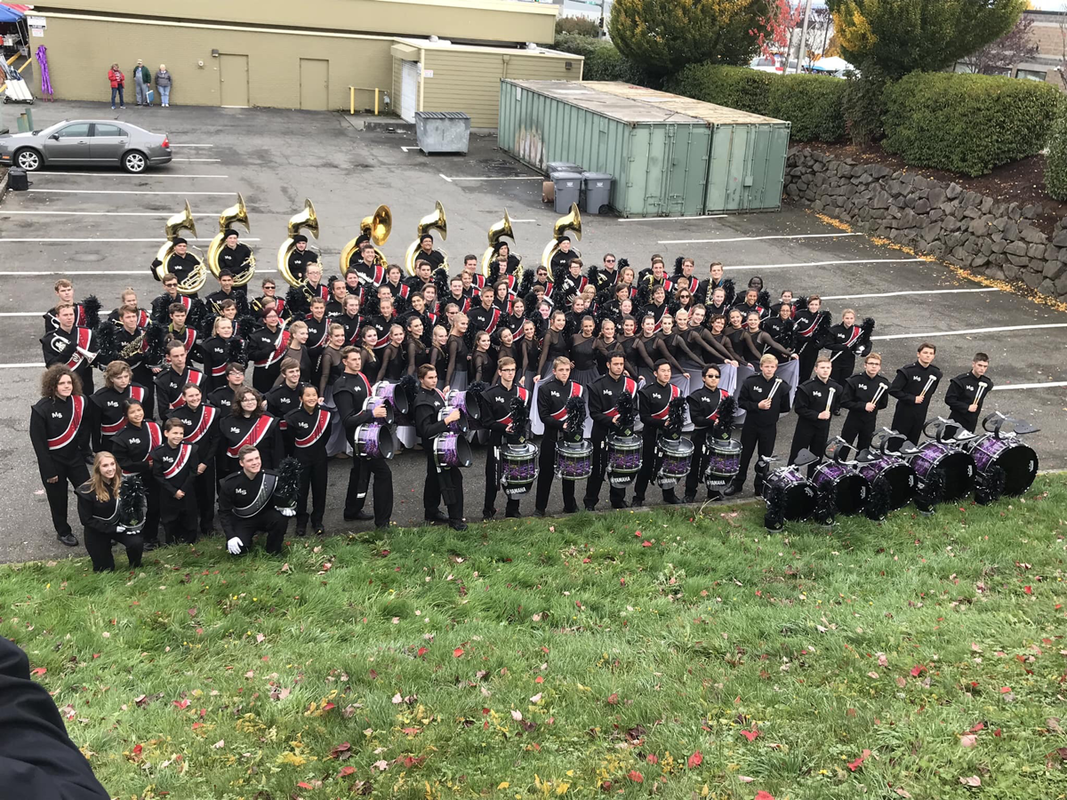 Mt. Spokane High School
Mead School District
Mead, Washington
Open Division
Mt. Spokane Wildcat Marching Band
1:00 PM


Sy Hovik, Band Director

How Wonderful Life Is

The Mt. Spokane High School Wildcat Marching Band is proud to present our 2022 program,
HOW WONDERFUL LIFE IS.

Music selections include:
Your Song, Rocketman, Tiny Dancer,
Goodbye Yellow Brick Road and
Don't Let the Sun Go Down On Me – by Elton John
Moonlight Sonata - Beethoven
Once classics, recently brought to light again with the inclusion of other artists, Elton John's works have changed the face of humanity. Whether it's a song about a loved one or about "blasting off to space" John's songs are classics that everyone at some time has sung their hearts out to. How Wonderful Life Is represents a musical and visual journey to help viewers self-reflect on the impact that Elton John's music has had on their lives, while comparing the daily triumphs and struggles that we all face.

Staff:
Music Design: Jeff Chambers and Sy Hovik
Visual Design: Andrew Savage and Sy Hovik
Drill Writer: Andrew Savage
Visual Consultant: Tyler Jones
Sound Design: Tim Mitchell
Guard Choreography: T'Lacy Amburgey
Visual Caption: Minnie Bliesner
Music Head: Michael McConville
Music/Visual Techs: Frank Sefton, Kye Schaal, Will Peterson
Percussion Caption: Zac Ziegler
Battery Staff: Jordan Binder
Front Ensemble Staff: Bryan Swenland, Andrew Sauve
Sound Engineer: Bryan Sweland
Dance Team Advisor: Nancy Butz
Color Guard Caption: T'Lacy Amburgey,
Color Guard: Kaity Savage, Nicole Savage
Leadership Team:
Head Drum Major: Sophia Wilson
Assistant Drum Majors: Rachelle Austin, Julia Costello
Horn Sergeant: Johnny Molenda
Brass Captain: Ben Bradley
Woodwind Captain: Jesiah Le
Guard Captain: Tayah Siegel
Section Leaders: Mia Peterson, Lara Johnson, Max Schaefer, Luke White, Josh Chase, Abbie
Sing, Ginger Conrad, Sawyer Peterson, Noah Klopsch, Cody Pollock, Eli Amend.

The Mt. Spokane Wildcat Band and Color Guard represents one aspect of our well
balanced music program. The three Jazz Ensembles, three Concert Bands, Percussion
Ensembles, and Symphonic Orchestra are frequent front runners in local, national, and
international competitions. Most recently, the Mt. Spokane High School music program boasts
its Sweepstakes win at the National World Strides Festival of Bands in Anaheim, California. We
look forward to sharing the field with so many talented performers and designers in today's
competition. Congratulations to all of the marching bands for representing all of their schools and communities with class!

THANK YOU
The Mt. Spokane Wildcat Marching Band would like to thank all of its parent supporters, drivers,
building crew, and the MSHS Bandstand for all of their contributions. We couldn't do this without
you!

Huge thank you to the following sponsors!
Zips
Ziggy's Building Supply
Safway Scaffolding
Vater Percussion




---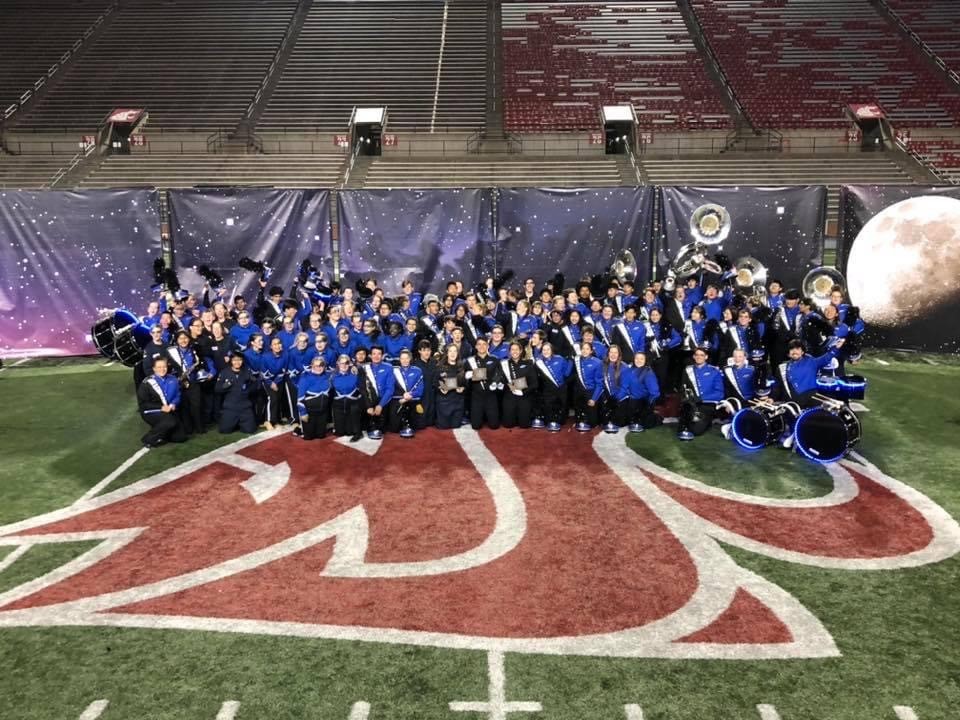 Chiawana High School
Pasco School District
Pasco, Washington
Open Division
Riverhawk Marching Band
1:15 PM


Peter Blake, Band Director

Peter Blake - Director
Kevin Clayton - Assistant Director
Dillon Miller - Assistant Director/Visual Design
Jeff Chambers - Music Arranger
Tim Mitchell - Sound Design
James Haynes - Choreography
Spencer Blake - Brass
Esteban Zarate - Brass
Dan Dubose - Brass
Melissa Jones - Brass
Matt Henderson - Percussion
KC Flynn - Percussion
Kory Smith - Percussion
Nayely Garcia - Guard
Albert Gutierrez - Guard
Victoria Kasparek - Guard

Drum Majors - Alec Reitz, Stephen Vinson, Angela Corona, Elijah Bruns

Show Title: Convergence


Show Description:

A conflict is coming. With every new advancement in technology, there are pros and cons. Will the next leap forward bring about the inevitable clash between humans and technology? And what will be the result? Can Artificial Intelligence rule over humanity? Will humanity fend off the exponential rise of technology? Or… will Humanity and technology merge together and become one?



---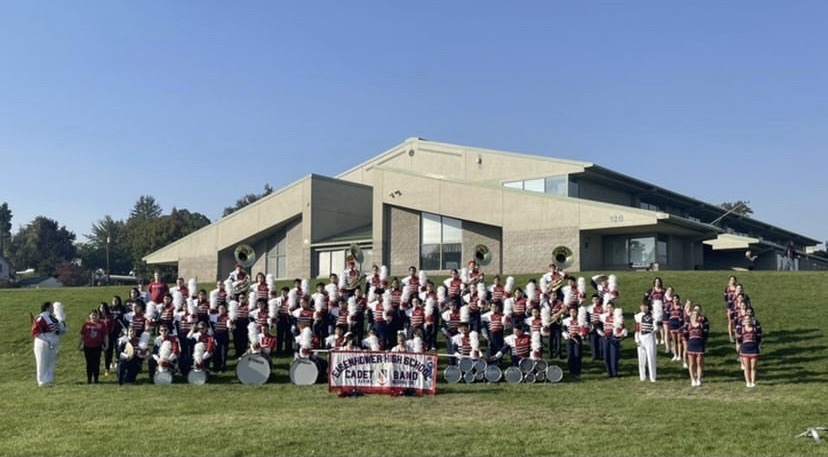 Eisenhower High School
Yakima School District
Yakima, Washington
Exhibition Division
Cadet Marching Band
1:30 PM

Jeremy Freisz, Band Director
---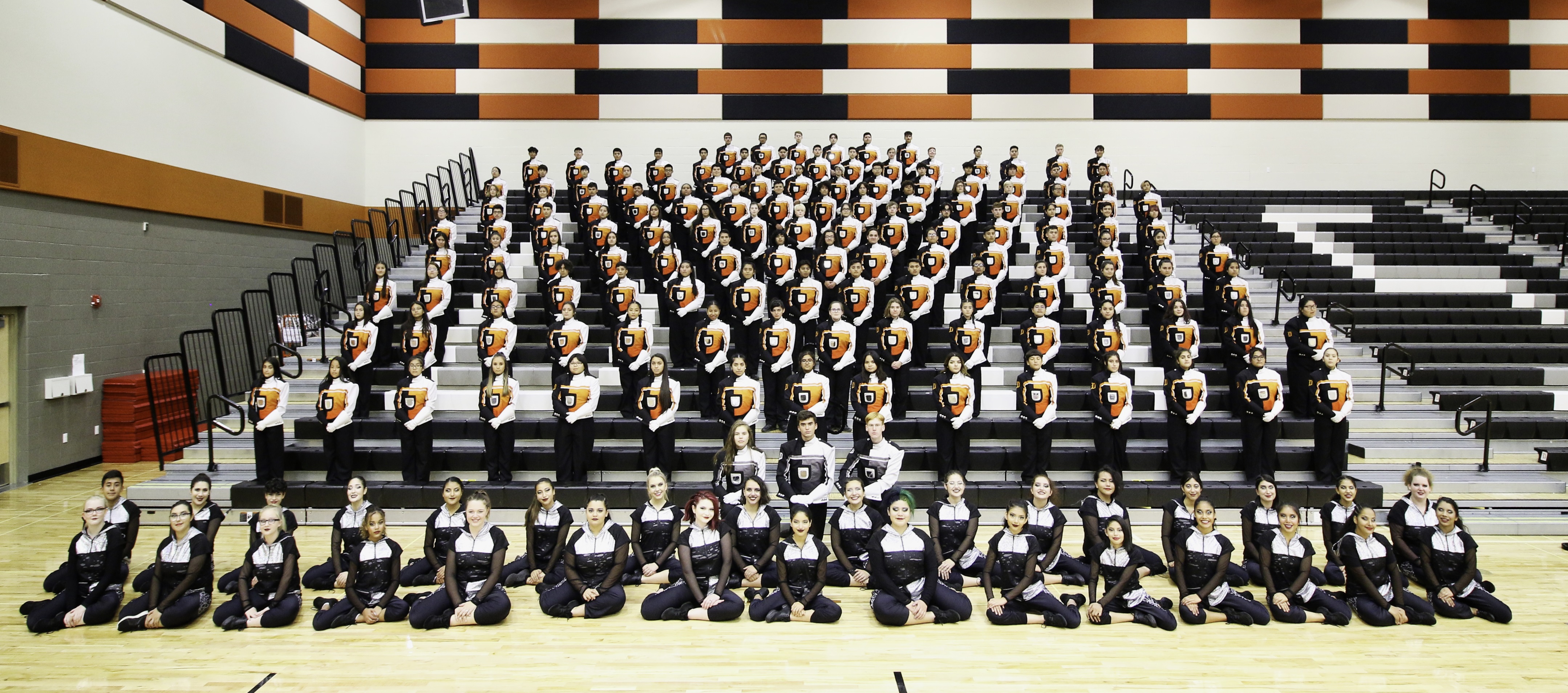 A.C. Davis High School
Yakima School District
Yakima, Washington
Exhibition Division

7:15 PM


Brian Beck and Samuel Howard, Band Director


Design Staff:
Jeff Chambers - Winds Composer/Arranger
Reese Maultsby - Percussion Arranger
Chaiya Odle - Percussion Arranger
Tim Mitchell - Sound Design
Brian Beck - Drill Design
Elaine Fite - Color Guard Design
Manuel Pedrosa - Graphic Designer
Tom Elwood - Prop Master
Mr. Kevin Ford - Design Consultant

Instructional Staff

Brian Beck - Band Director
Sam Howard - Band Director
Martin Obrero - Visual Caption Head/Clarinets
Elliott Westom - Flute Instructor
Brian Cardenas - Flute Instructor
Carter Little - Saxophone Instructor
Stephen Osmonson - Trumpet Instructor
Ian Monahan - Mellophone Instructor
Jaime Ramos - Mellophone Instructor
Sascha Burkhardt - Low Brass Instructor
Kevin White - Percussion Caption Head
Jeff Ludlow - Drumline Instructor
Hannah Rolfson - Front Ensemble Instructor
Dean Millett - Sound Tech
Elaine Fite - Color Guard Caption Head
Braley Poston - Color Guard Instructor
Heather Moore - Color Guard Instructor
Fernando Flores - Color Guard Instructor
Cleopatra Kuk - Color Guard Instructor
Daniela Vazquez - Color Guard Instructor
Maggie Whiteman - Drum Major Coach

Drum Majors

Rodolfo Sanchez - Head Drum Major
Juan Aguilar - Drum Major
Josiah Helms - Drum Major

Show Title: Dreams Through the Eyes of an Artist

Artists have long been fascinated and inspired by dreams. In our 2022 program Dreams Through the Eyes of an Artist, we seek to explore different dream states and their similarities with art by famous artists. Featuring music from Willy Wonka, Léo Delibes, and Metallica as well as artwork by surrealist Vladimir Kush, modernist Pablo Picasso, and expressionist Edvard Munch. We hope you enjoy our journey through dreams of adventure, peace and nightmares.



---