Cle Elum Roslyn High School
Cle Elum Roslyn School District
Cle Elum, Washington
Novice Division
Warrior Marching Band and Color Guard
8:30 AM


Nick Maupoux, Band Director

Music Selections:
"Happy" Performed by PHarell Williams, Arranged by Jeff Chambers
"Gangnam Style" by Psy, Arranged by Jeff Chambers

Description:
Having recently re-booted the Marching Band program at Cle Elum – Roslyn High School, the "Warrior" Band is very excited to be back for their second year at the Harvest Festival of Bands. Cle Elum – Roslyn's 2015 program is based on the pop hit "Happy" by Pharrell Williams, and the one-hit-wonder "Gangnam Style" by PSY. Feel happy to clap along and dance as the Cle Elum – Roslyn "Warrior" Marching Band performs their fun 2015 Program: "Happy Style".




---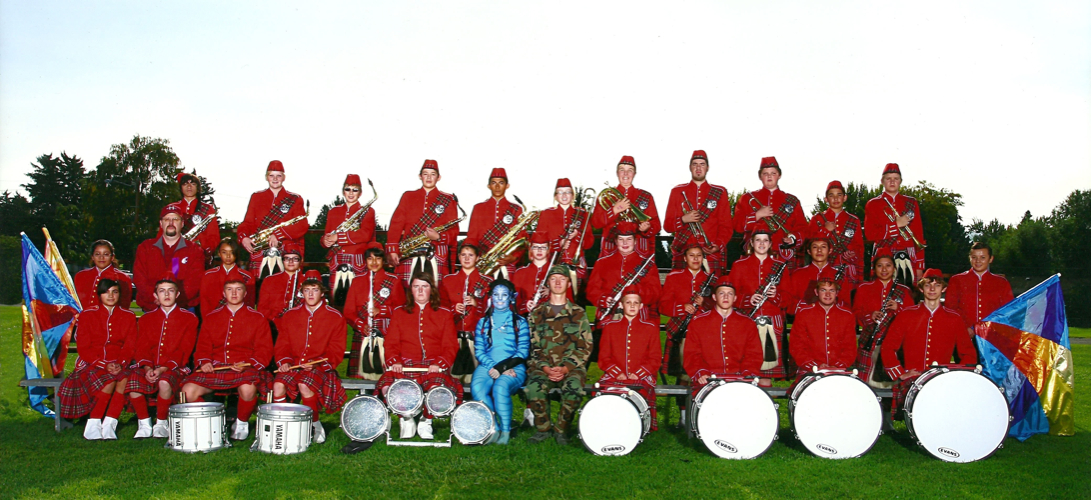 Highland High School
Highland School District
Cowiche, Washington
A Division
Highland High School Scottie Marching Band
8:45 AM


John Straehle, Band Director

SCHOOL NAME: Highland High School

BAND NAME: Highland High School Scottie Marching Band

STAFF: Band Director: John Straehle
Color Guard Instructor: Rosa Moreno
Show: Kirk Godbey
Music arr. by: Bill Register

SOLOISTS: Pedro Dorantes- Mellophone, Jesus Seguria- Sousaphone, Spencer Olsen- Sousaphone, Trent Straehle- Baritone

AWARDS: Gold Medal winner 2015 Spokane Lilac Parade
1st Place Yakima Sunfair Parade

GENERAL INFO: Highland HS is a class 1A high school just west of Yakima. Their enrollment is 310 students grade 9-12. The Scottie's receive numerous awards from around the state. This Spring they will be performing on the aircraft carrier USS Hornet in San Francisco.

DRUM MAJOR: Anel Dorantes

SHOW TITLE: Willy Wonka

MUSIC SELECTIONS:
1. Candy Man
2. I've Got a Golden Ticket
3. Oompa-Loompa
4. Pure Imagination

DESCRIPTION:
Join Mr. Willy Wonka as he takes Veruca Salt, Augustus Gloop, Mike Teevee, Violet Beauregarde, and Charlie Bucket through his chocolate factory. So if you've got your Golden Ticket follow the Candy Man as the Highland Scottie Band takes you to a world of Pure Imagination.



---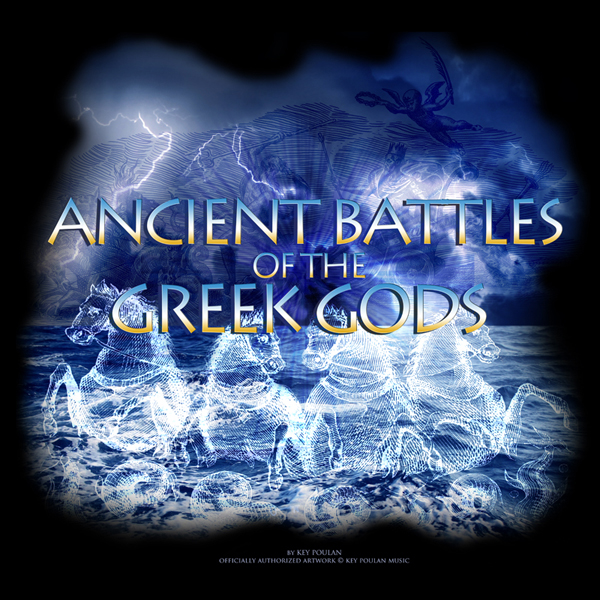 Naches Valley High School
Naches Valley School District
Naches, Washington
A Division
Ranger Marching Band
9:00 AM


Jeremy Bennett, Band Director

SCHOOL NAME: Naches Valley High School
Band Size: 77

STAFF:

Director: Jeremy Bennett

Colorguard Staff:
Cece Schuler – Caption Head
Marlie Reinmuth
Irene Ignacio

Percussion Staff:

Erik Peterson – Caption Head
Anders Clark
Jacob Shay
Maggie Torres
Piper Peltire
Taylor Edwards

Hornline Staff:

Joey Riordan – Caption Head
Patrick Cavanaugh
Francisco Andrade
Aaron Mitchell Mykins
Violeta Montes De Oca

Visual Staff

Sean Devlin - Caption Head
Francisco Andrade
Aaron Mitchell Mykins

AWARDS, HONORS, AND GENERAL INFORMATION: (about your school or band)
2014 Cavalcade of Bands:
1st place "AA" Division
Best Percussion, GE, Winds, Visual, and Auxiliary.
Yakima Harvest Festival:
2nd Place "A" Division
Best Percussion, Winds, Drum Major, and Auxiliary.

DRUM MAJORS:

Head Senior Drum Major: Madison Longbottom
Senior Drum Major: Brianna Warner
Junior Drum Major: Caroline Herting

CAPTAIN(S):

Lindsay Conger
Lauren Reinmuth
Makenzie Prater

MUSIC SELECTION:

Movement One: Zeus and Hades
Movement Two: Poseidon
Movement Three: Battle for Athens / Hercules

SHOW TITLE:
Ancient Battles of the Greek Gods
By: Key Poulan




---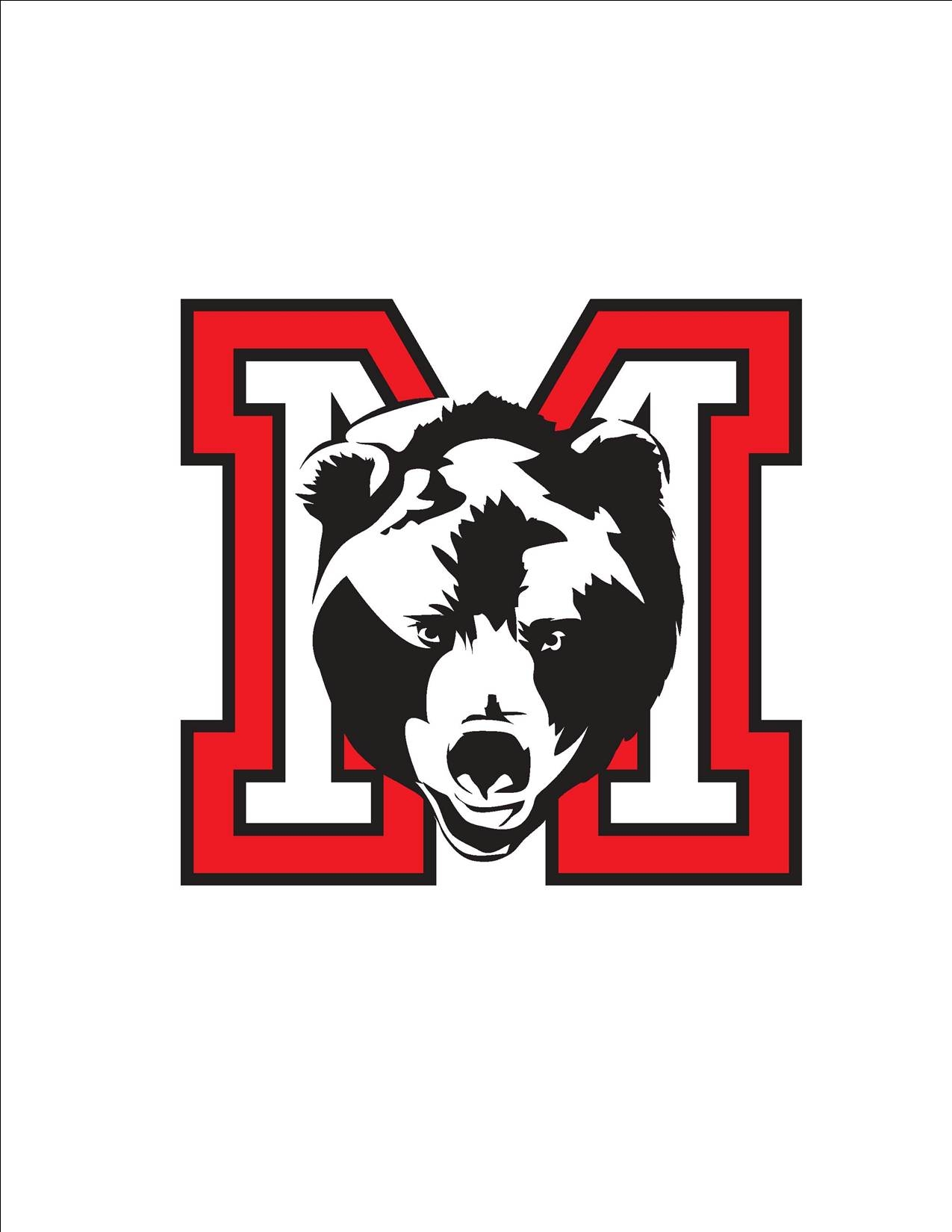 Moscow High School
Moscow School District
Moscow, Idaho
AA Division
Moscow High School Marching Band
9:15 AM


Joel Pals, Band Director

Assistants: Robert Gibson II, John Tomes
Color Guard/Auxilliary director: Becky Bowles, Kiani Canales

Moscow High School Band is pleased to perform musical selections from Disney's "The Lion King," including "Nant's Ingonya," "Grasslands Chant," "Be Prepared," "He Lives in You," and "Circle of Life." Music arranged by Joel Pals, Drill writing by Robert Gibson II, Choreography by Becky Bowles & Kiani Canales. Today's performance marks our first ever marching band festival!



---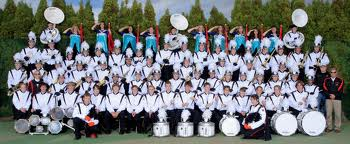 West Valley High School (Spokane)
West Valley School District
Spokane, Washington
AA Division
West Valley "Eagle" Marching Band and Color Guard
9:30 AM


Jim Loucks, Band Director

SCHOOL NAME: West Valley High School – Spokane

STAFF: Jim Loucks, Director
Ashley Bell, Marching Instructor
Dallas Deakins, Color Guard Instructor
Shawn Anderson, Drum Line Instructor

BAND CAMP STAFF: Kris Curtis, Woodwind Instructor (Camp)
Corey King, Percussion Instructor (Camp)
Larry Pittman, Brass Instructor (Camp)
Sam Wollenhaupt, Front Ensemble Instructor (Camp)

DRUM MAJOR: Taylor Roderick

CAPTAIN(S): Jake McNorton, Drum Line Captain
Jordyn Fouts, Color Guard Co-Captain
Jaynee Nelson, Color Guard Co-Captain

SECTION LEADERS: Sydney Jones (Woodwinds)
Michael Adamson (High Brass)
Nate Arnold (Low Brass/Low Woodwinds)
Cody Carlson (Front Ensemble)

SHOW DESIGN: James Layman (Drill Design)
Michelle Marsura (Color Guard Choreography)

SPACESHIP DESIGN: Dan Fouts and Mark Jackson
Jennifer Aley

AWARDS, HONORS, AND GENERAL INFORMATION:
The award-winning West Valley High School Band has traveled throughout the United States and Canada…

Washington, DC – National Cherry Blossom Festival Parade
St. Petersburg, Florida – Festival of States
Anaheim, California – Heritage Music Festival
San Francisco, California – Heritage Music Festival
Vancouver, British Columbia – Heritage Music Festival
Victoria, British Columbia – Queen's Day Celebration Parade

The West Valley High School Bands consistently receive high ratings at festivals and competitions throughout the Pacific Northwest.

In addition, our students have been recognized for their Outstanding Academic
Achievement in the classroom by the Washington Interscholastic Activities
Association (WIAA).


MUSIC SELECTIONS: Star Wars – Arranged by Eric Kalver
Fanfare from E.T. – Arranged by Paul Lavendar
Star Trek – Arranged by Jay Bocook
Far and Away – Arranged by Jay Bocook
Cantina Band/Sing, Sing, Sing – Arranged by Larry Clark


DESCRIPTION: "Space, the final frontier. Our mission: to explore strange new worlds, to seek out new life and new civilizations, to boldly go where no man has gone before."




---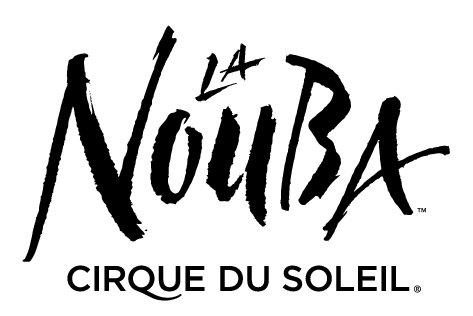 Clarkston High School
Clarkston School District
Clarkston, Washington
AA Division
The Pride of Clarkston
9:45 AM


Greg Kolar, Band Director

SCHOOL NAME: Clarkston High School
DIRECTOR NAME: Greg Kolar
ASSISTANT DIRECTOR NAME: Nathan Barham
DRUM MAJORS: Jera Graham and Abbi Ewing
SECTION LEADERS: Logan Pitcher, Austin Everett, Blaze Dugger, Zach Campbell-Ball, Austin Trail and Josiah Bruns. Color Guard captains are Bella Graves and Sabrina Moore.
STAFF: Color Guard instructor is Stephanie McCracken, Percussion Instructor is Jeremy Quinn and Pit Assistant is Cameron Lays.
SHOW TITLE: La Nouba
SHOW MUSIC and COMPOSERS/ARRANGERS:
SHOW DESCRIPTION: This season's show is the gymnastics and human circus performance called La Nouba, one of the Cirque du Soleil shows. La Nouba is a dramatic mix of circus arts and street entertainment.
AWARDS, HONORS, GENERAL INFORMATION: The band is called The Pride of Clarkston Marching Band and is a consistent performer at many northwest competitions. We are proud to represent the Clarkston valley and thank you for your enthusiastic support at today's performance.




---




Cedarcrest High School
Riverview School District
Duvall, Washington
AA Division
Cedarcrest Marching Band and Colorguard
10:00 AM


Kyle Thompson, Band Director

Drum Majors: Michael Power, Andy Staples, and Alli Renner

Guard Captains: Nicole Ballard and Lexi Gavigan
Drum Captains: Ethan Staples, Lane Pitts and Sydney Seese

Field Show: Memoirs of a Secret Empire
Designer: Lewis Norfleet and Dylan Thompson
Music Selections: Shogun by Lewis Norfleet

Show Description: The Cedarcrest High School Marching Band is proud to present their 2015 production "Memoirs of a Secret Empire".
Mvmt. 1 Training
Mvmt. 2 Rest
Mvmt. 3 Battle

Memoirs of a Secret Empire brings to life the unknown story a mysterious empire, commanding shoguns fierce samurai warriors, and exquisite artisans caught in land of peace and chaos, all the while hidden from the Western Work for nearly 250 years.




---




Pasco High School
Pasco School District
Pasco, Washington
AAA-S Division
Pasco High School Marching Band & Colorguard
10:30 AM


Heidi Hanes, Band Director

STAFF:
Director: Heidi Hanes
Assistant Director: Andrew James
Percussion: Eliud Ayala Jr., Tyler Figueroa, Reese Maultsby
Visual/Music: Skylar Belfry
Visual: Peter Solano, Omar Pulido, Martin Anderson, Ryan Whitehead, Nicholas Putnam
Colorguard & Choreography: Julie Talbott, Taylor Padilla, Sarah Davis


DRUM MAJOR(S): Ryan Wheeler, Sahian Cruz

CAPTAIN(S): Rachel McEnderfer, Kirsten Dever, Miriam Contreras

MUSIC SELECTION:
"Carol of the Bells", "Winter" Vivaldi, "Russian Christmas Music" Alfred Reed.
Music Arranged by Russ Newbury. Percussion- Christopher Newbury

SHOW TITLE: "In Winter"

DESCRIPTION: The Pasco High School Marching Band and Colorguard is proud to present their 2015 production, "In Winter". Edgar Allen Poe wrote; "Hear the sledges with the bells, what a world of merriment their melody foretells! In the icy air of night, with a crystalline delight. Bells, bells, bells." Join us as we paint a picture of beautiful winter landscapes and hear bells throughout this magical season in "Carol of the Bells". Watch as snow falls rhythmically to Vivaldi's "Winter", and listen as the cathedral church bells sound throughout "Russian Christmas Music".




---




Kennewick High School
Kennewick School District
Kennewick, Washington
AAA-S Division
The Pride of the Mid Columbia Basin
10:45 AM


Jon Miller, Band Director

"This year's show "From the Earth to the moon" tells the story of mankind's triumphant journey to land on the moon. The show takes us through the trials and tribulations of human spaceflight, culminating in the ultimate journey in to space."

Director- Jonathan Miller
Assistant Director- Rengiil Bentorio
Visual Assistant- Tanner Wood
Percussion Staff- Josh Peterson
Kade McKeever
Kathy Rodriguez
Colorguard Staff- Anna Newbury
Kara Andersen
Music Arranged by- Kohei Mizushima
Drum Majors- Caitlin Pyke
Emily Castaneda
Colorguard Captain- Sarah Osborn




---




Cheney High School
Cheney School District
Cheney, Washington
AAA-S Division
Cheney High School Marching Band
11:00 AM


Rich Sonnemaker, Band Director

PROGRAM INFORMATION

SCHOOL NAME: Cheney High School

DIRECTOR NAME: Rich Sonnemaker

ASSISTANT DIRECTOR NAME: Josh Wisswell

DRUM MAJORS: Keenan Loughery ( pronounced: Lockerie), Callan Hosmer

CAPTAINS: Hannah Simonsen , Melissa Bennett, Wade Taylor, Kyle Shuey, Callie Hollingsworth, Tim Bennett

STAFF (captions): Visual: Tim Blaydon, Sam Schlaich, Percussion Caption: Josh Wisswell (Drumline); Front Ensemble: Lauren McKinley, Ben Dysart, Color Guard: Heather Petro; Vocal: Annie Knight, Tech Staff: Tyler Haskell, Gavin Davis, Kyle Labish-Moad, Matt Peterson, Eric Gooler, Lydia Blackshear

SHOW TITLE: Introspection

SHOW MUSIC and COMPOSERS/ARRANGERS: Alex Thode, Percussion

SHOW DESCRIPTION:
Introspection. Observation or examination of one's own mental and emotional state, mental processes, etc.; the act of looking within oneself. While in the act of trying to find inner peace, one can go through many emotional stages. Self doubt. Hysteria. Reflection. And even Regret. Sometimes your thoughts can overwhelm you and throw you into a panic. While the goal in life is to find your true identity, it is often difficult and sometimes treacherous to do so. Often it only takes a single thought to change one's life forever.




---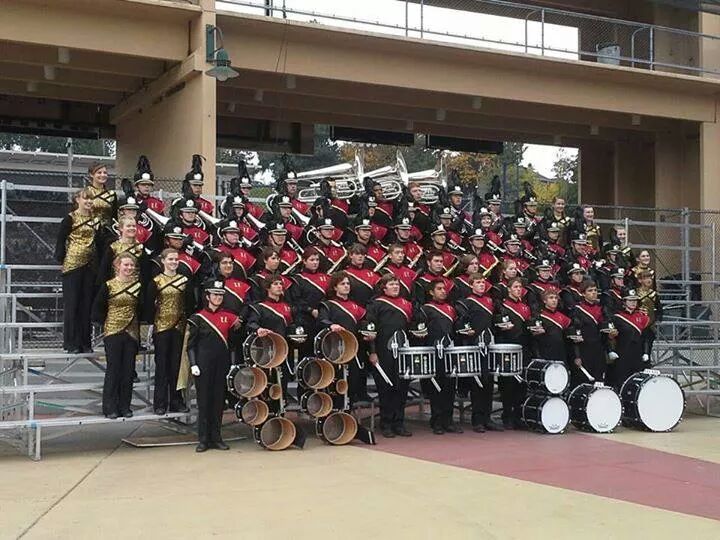 University High School
Central Valley School District
Spokane, Washington
AAA-S Division
University High School Marching Band and Fanfare Ensemble
11:15 AM


Mark Tietjen, Band Director

STAFF: (please include information about your staff…names and titles)
MARK R. TIETJEN: Director of Bands, Orchestra and Percussion
BRYAN CONRAD: Assistant Director
BRYAN CONRAD AND MICHAEL MCCONVILLE: Visual Design
JULENE OSBORN: Color Guard Coach and Choreographer
AMIE SAWCHUK: Costume Design and Production
RICK WALLACE: Batterie
RENEE HONN: Front Ensemble
MINNIE BLIESNER: Visual Instructor

AWARDS, HONORS, AND GENERAL INFORMATION: (about your school or band)

2014 Cavalcade of Bands: 6th Place Overall
AAA-Small 1st Place
Best Brass and Winds
Best Auxiliary
Best Percussion
2014 Harvest Marching Band Festival
AAA-Small 1st Place
Best General Effect
Best Auxiliary
Best Brass and Winds

2014 Puget Sound Festival of Bands: 5th Place Overall
AA 1st Place
Best General Effect
Best High Visual
Best Music
Best Percussion
Best Color Guard


DRUM MAJOR(S):
Jordan Willson

CAPTAIN(S):
Rachel Horn

MUSIC SELECTION:
"Pandora Reopened" by Randall Strandbridge

SHOW TITLE:
"Pandora Reopened"

DESCRIPTION:
The myth of Pandora's box is considered one of the most descriptive myths of human behavior in Greek mythology. The myth serves to address the question of why evil exists in the world - all the while reminding us that it was our own weakness that released the hardships that plague humanity.

Pandora was given the gifts of beauty, femininity, and industriousness. But she was also deceitful, stubborn and curious. It was ultimately her curiosity, not maliciousness that proved her undoing and in the end she could no longer refrain from opening the box and released the illnesses and suffering that the gods had hidden in the box. As the evil spirts escaped, Pandora desperately tried to close the box – tragically capturing Hope inside.
Please enjoy this retelling of the story of Pandora's Box. An ancient myth that serves a metaphor for our time and one that begs the question – "Does Hope spring eternal?"

The Instrumental Music Department would like to take this opportunity to thank the University High School Administrative Staff and the UHS Instrumental Music Boosters Association for their unwavering support of music and the arts at University High School




---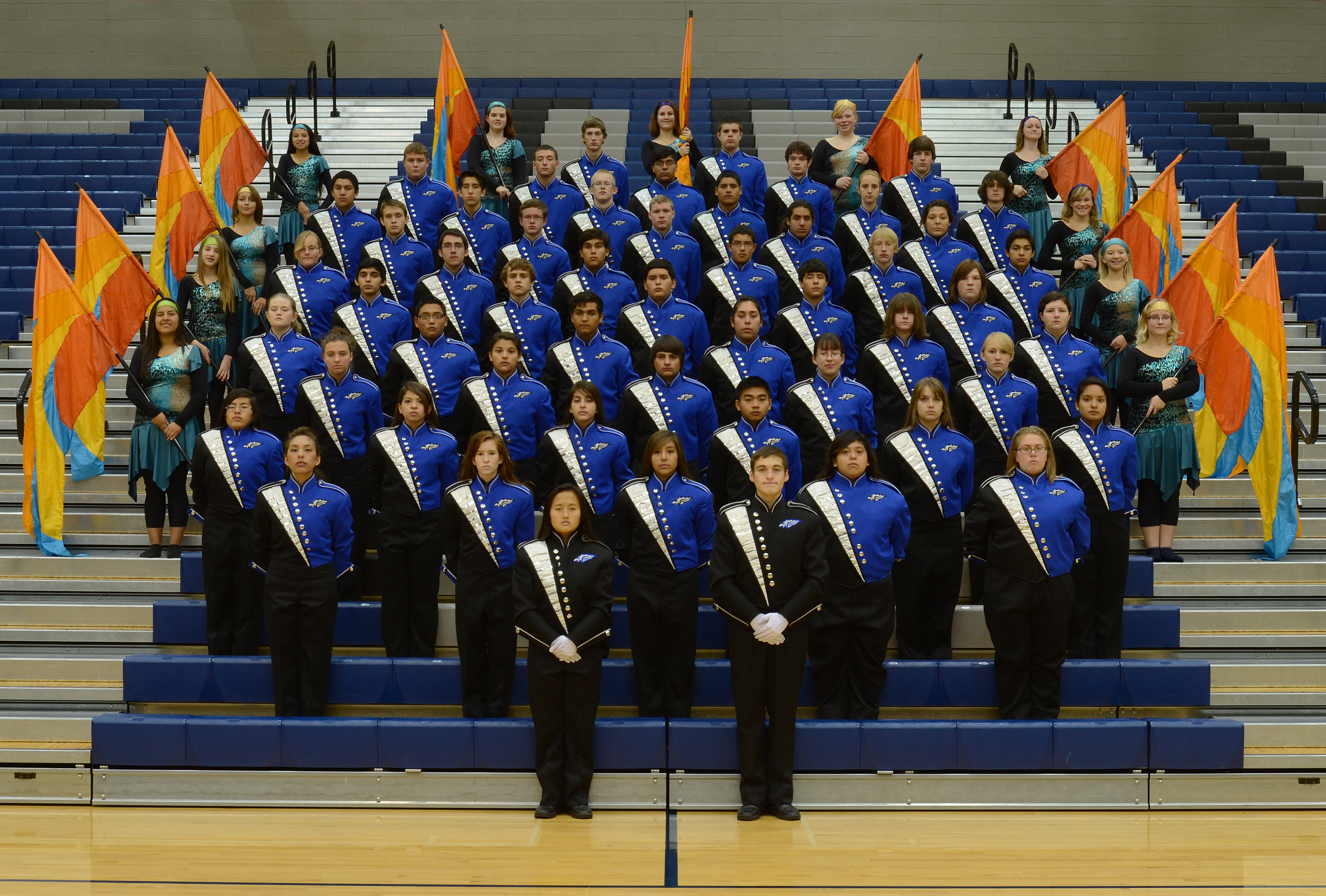 Chiawana High School
Pasco Schol District
Pasco, Washington
AAA-S Division
Riverhawk Marching Band
11:30 AM


Kevin Clayton, Band Director

AWARDS, HONORS, AND GENERAL INFORMATION:
At Chiawana High School we are proud to offer a comprehensive music program that focuses on balance and success in all areas of music education. Whether you are on the marching field, a concert hall, or music festivals throughout the Northwest, Chiawana students represent their school and community with the utmost of pride, commitment, and achievement. The Chiawana Wind Ensemble has been featured at the National Concert Band Festival, the Northwest Regional Music Educators Conference, and the Washington State Music Educators Conference.

DRUM MAJORS:
Joel Rangel
Fabian Ledezma
Najeli Ruiz

COLORGUARD CAPTAINS:
Maricela Perez
Haley Stillwell

MUSIC SELECTIONS:
Ghost Train, by Eric Whitacre

SHOW TITLE:
Percy's Midnight Ride

SHOW DESCRIPTION:
Percy's Midnight Ride tells a story that begins the hijacking of a London Underground train back in 1972. The blue train raced along the tracks for almost four hours through the middle of the night with many frightened passengers. As it sped by numerous stations without stopping, witnesses reported the Engineer's car to be empty. When the train finally came to a stop, the Engineer, Percy Wilshire, was missing. Nobody ever knew what role he played in the hijacking as they never heard from him again. The story eventually faded into London folklore, until 20 years later when the same blue line raced off into the night. Passengers screamed as they wondered what was happening. Some older adults began to recall the story of hijacking from their youth and knew that this must be the Ghost of Percy and his Midnight Ride.




---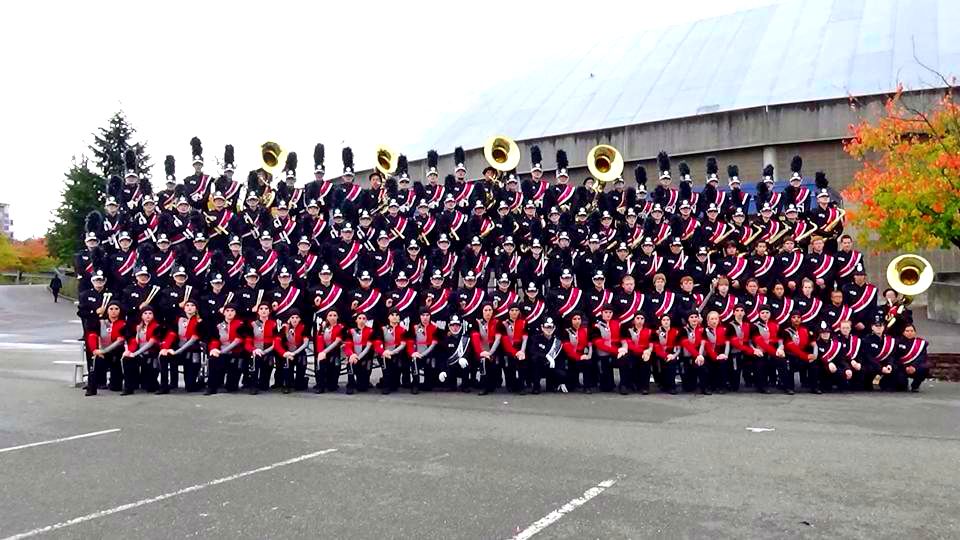 Mt. Spokane High School
Mead School District
Mead, Washington
AAA-L Division
Mt. Spokane "Wildcat" Marching Band & Dance Team
1:00 PM


Scott Jones & James Layman, Band Director

Staff:

Director of Bands: Scott Jones
Marching Band Director: James Layman

Design Team:
Wind Arrangements: Jeff Chambers
Percussion Arrangements: Christopher Grant
Visual Design: James Layman

Visual Staff:
Dalton deLima
Andrew Savage

Dance Team Staff:
Nancy Butz - Dance Team Adviser
Lisa Meyer - Design Consultant
Krista Fischer - Choreographer & Instructor
T'Lacy Amburgey - Choreographer & Instructor

Percussion Staff:
Josh Nay
Zac Ziegler
Peter Johnson
Phil Brannan
Bryan Swenland

Videographer:
Robert Perry

Band Administrator:
Laura Loomer


The Mt. Spokane Marching Band and Dance Team were the 2013 Grand Sweepstakes Award Winner at Cavalcade of Bands.

The Band and Dance Team would like the thank the Mt. Spokane Bandstand and our parent volunteers for all of their support in ensuring all of performers have a world class experience.

The Band & Dance Team would also like the thank Mt. Spokane High School, the Mead School District, and the Mead School District Community for their support of the arts in our schools.

Drum Majors:
Barrett Soth
Stephanie Gady
Rachael Foley

2015 Show Title: Sounds of the Season

Music Selections:
Angels We Have Heard on High, Hark the Herald Angels Sing, Greensleeves, Carol of the Bells, O Holy Night, O Come O Come Emmanuel, Little Drummer Boy, and Joy to the World


Show Description:
The 2015 Mt. Spokane Marching Band & Dance Team will bring the sounds of the wonderful winter season to life through vivid color, dynamic music, and pageantry.



---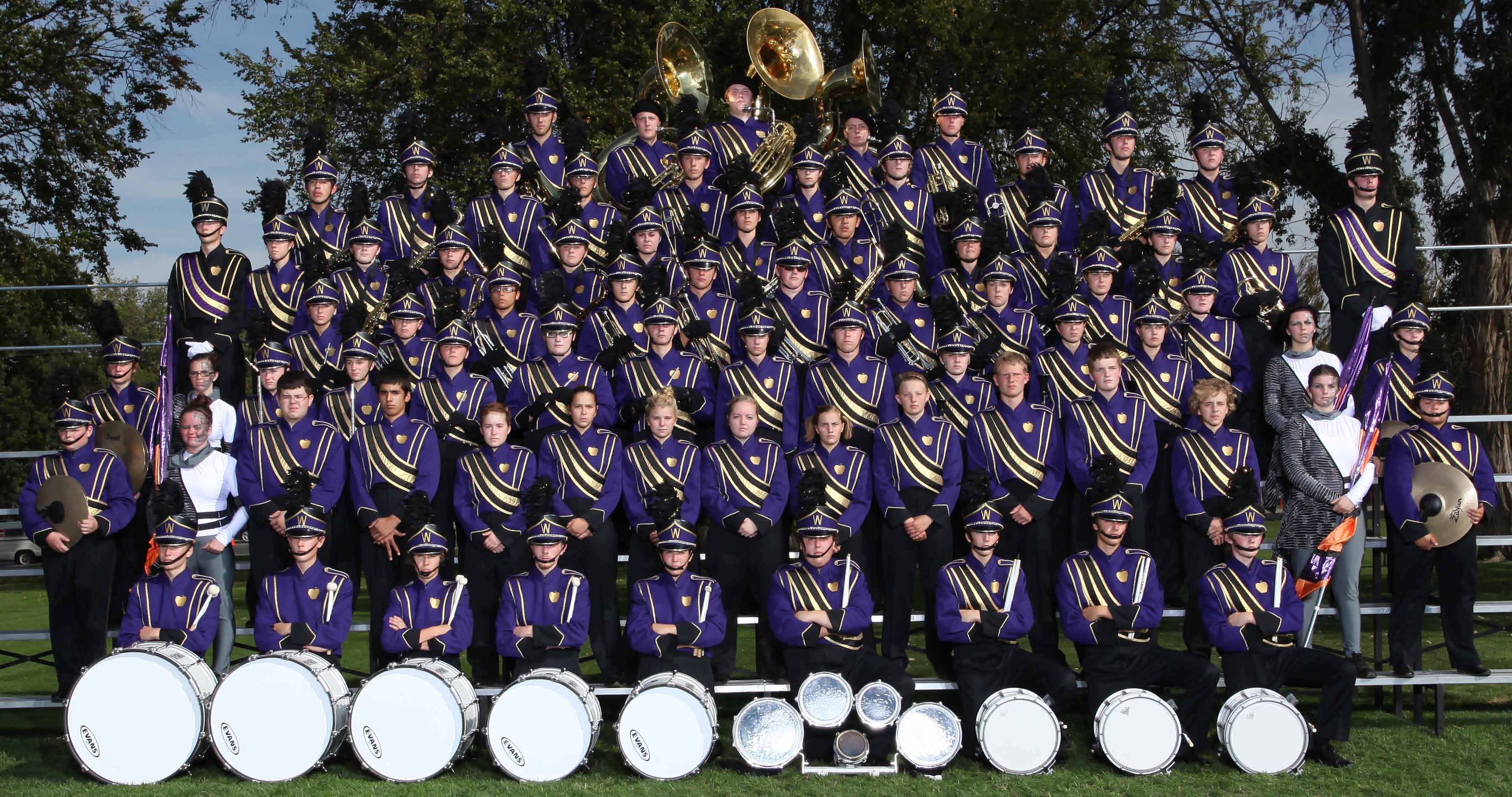 Wenatchee High School
Wenatchee School District
Wenatchee, Washington
AAA-L Division
Golden Apple Marching Band and Auxiliary
1:15 PM


Jim Kovach, Band Director

Wenatchee Golden Apple Marching Band

Director: Jim Kovach
Assistant Director: Tim Zanol
Visual Caption Head: Lisa Zanol
Auxiliary: Elvis Garcia, Teddy Crum
Front Ensemble Instructor: Kelsey Lodge
Woodwind Technicians: Beth Jensen, Alex Hancock, Josh Cozart
Brass Technicians: Mick Moses, Erin Luebber, Domingo Gonzales
Drum Majors: Kevin Wilson, Jillian Payton
Auxiliary Captains: Morgan Coyne, Molly Paynter

Show Title: The Knight
Music by Gary P. Gilroy
Percussion by Austin Kovach
Drill design by Jack Chambers

The duty of a knight is to learn to fight and serveth their liege lord according to the code of chivalry. A knight shouldst be brave and fearless but also devout, loyal, courteous and generous. To gaineth knighthood is a long and arduous task, not simply bestow'd purely because a man is a son of a gentle. Our brave knight learns the code of chivalry, falls in love with a beautiful maiden, and embarketh in a crusade to establish his kingdom. Deus vult!




---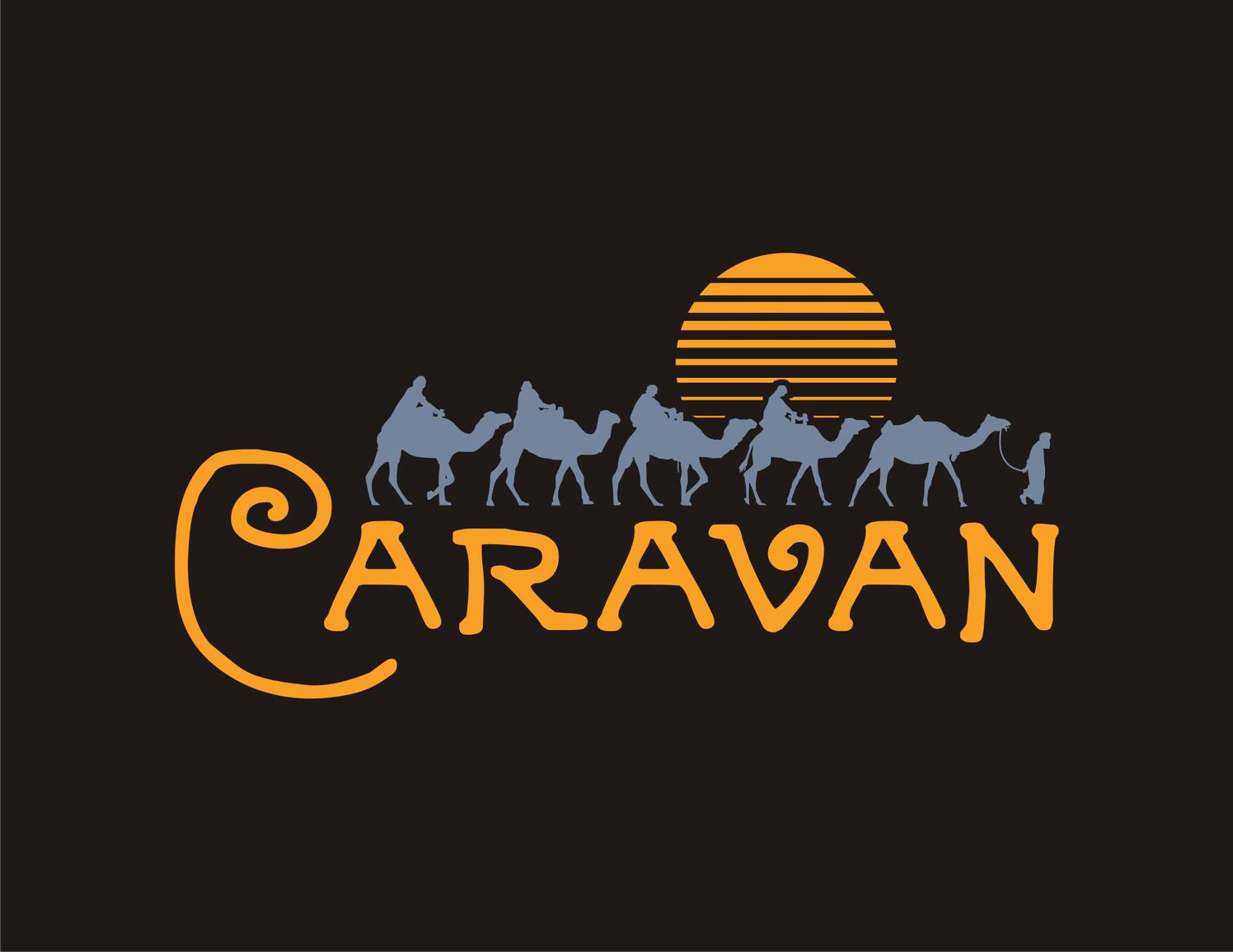 Hanford High School
Richland School District
Richland, Washington
AAA-L Division
Falcon Marching Band
1:30 PM


Kevin Swisher, Band Director

Directors and Design Team:
Kevin Swisher and Chris Newbury – Co-Directors Russ Newbury – Wind Arrangements and Drill Design Chris Newbury – Percussion Arrangements Loralee Newbury – Dance and Flag Choreography and Flag Design Kristin Swisher – Show Design, Costuming and Set Design Kathryn Lagge and Anna Newbury– Weapon Choreography Dillon Miller – Winds and Percussion Visuals Dave Neumayer – Sphynx Design and Creation


Staff Team:
Color Guard Staff: Kathryn Lagge, Anna Newbury, Loralee Newbury and Kristin Swisher Winds and Visual Staff: Kristen Campbell, Dillon Miller, Hannah Mowry, Russ Newbury, Sarah Sanvictores and Tyler Willis Percussion Staff: Tony Braccia, Kelly Brown, Kade McKeever, Chris Newbury, Bryan Phillips and Tim Zilar Drum Majors: Emily Krienke and Katie Lober Horn Sergeants: Edie Engelmann and Cole Lobdell Color Guard Captains: Aly Brines, JaZee Griffith, Emma Pope, and Emma Tyree

AWARDS AND HONORS
The Hanford High School Instrumental Music Program provides an exceptional and well-rounded music education program which strives for excellence in all areas and facets of music. The school provides three levels of concert band, five jazz ensembles, two orchestras, percussion class as well as regular extra-curricular activities such as musical pit orchestra, pep band, marching band, and winter percussion.
Past Marching Band Awards include placements in the top 4 and numerous caption awards at most regional marching band competitions including: Cavalcade of Bands, Pacific Northwest Marching Band Championships, Puget Sound Festival of Band, the Bands of America Northwest, and the Harvest Marching Band Festival. The band has been the sweepstakes winner twice at the Harvest Marching Band Festival. In 2012, the marching band was a finalist and the AA winner at the Bands of America Western Regional in St. George, UT.

SHOW INFORMATION
Title: Caravan: Tales of Egypt
Music Selections: Scheherazade by Rimsky-Korsakov, Caravan by Juan Tizol and Dave Barduhn, Meghul by Misirli Ahmet, "Bacchanale" from Samson and Delilah by Saint-Saëns SHOW DESCRIPTION
? Snake Charmer's Lullaby
? Caravan
? Oasis
? Tut's Jam
? The Sphinx
? Cleapatra's Dance




---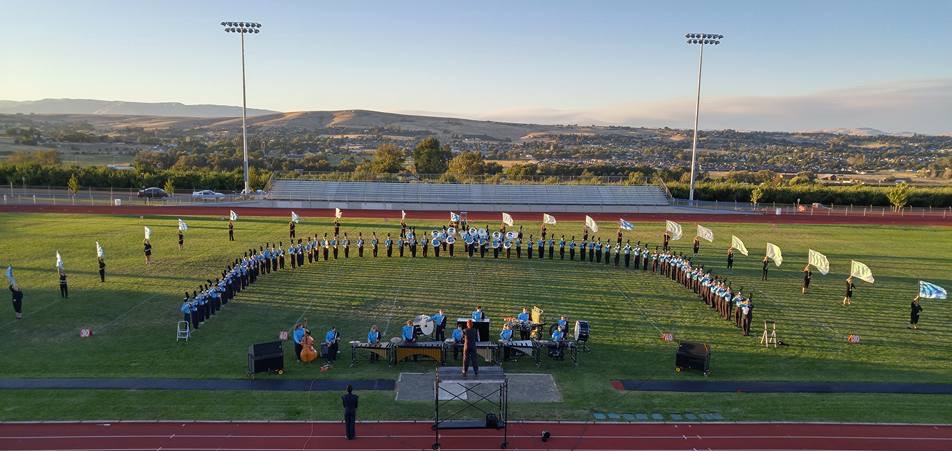 West Valley High School
West Valley School District-Yakima
Yakima, Washington
AAA-L Division
Ram Marching Band
1:45 PM


Jeremy Freisz- Tyler Jones, Band Director

SCHOOL NAME:
West Valley High School

STAFF: (please include information about your staff…names and titles)
Director-Jeremy Freisz
Assistant director/Visual design-Tyler Jones

Flute/Visual tech-Maggie Whiteman
Clarinet/Visual tech-Emily Hurd
Saxophone/Visual tech-Kevin Lane
Saxophone/Visual tech-Troy Greif
Brass/Visual tech-Roberto Rutherford
Brass/Visual tech-Ryan Gienapp
Brass/Visual tech-Cassidy Clement
Percussion Caption-Tim Mitchell
Percussion tech-Jamie Scriver
Front Ensemble tech-Austin Hass
Front Ensemble tech-Zach Piippo
Percussion Consultant-Emmanuel Olaiya
Color Guard Caption-Mylisa McGill
Color Guard tech-Cassidy Bartley
Color Guard tech-Rachel Jean Rose


AWARDS, HONORS, AND GENERAL INFORMATION: (about your school or band)
2014 Awards:
Marching Band:
Cavalcade of Bands-1st place AAA small
Harvest Marching Festival-1st place AAA Large, Grand Sweepstakes Award
Puget Sound Festival of Bands-3rd Place AAA

Jazz Band:
3rd place AAA at CBC Jazz Unlimited

Concert Band:
CBC-Gold Standard
YVMEA Large group festival-Superior Rating
Whistler Cantondo Festival-Gold Rating

CBC-Don Paul Award AAA bands


DRUM MAJOR(S):Makayla Clarke, JJ Doria, Mary Gerhardstein

CAPTAIN(S):
Flute section leader-Emma Olney
Clarinet section leader-Caleb Ward
Saxophone section leader-Jaxon Vocana
Mellophone/Horn sergeant-Sarah Vetsch
Trumpet section leader-John Thaxton
Low brass section leader-Sydney Taffolla
Percussion section leader-Wyatt Gardner
Front ensemble section leader-Ericka Heether
Color guard section leader-Breanna Potts

MUSIC SELECTION:
Act 1: Triangle
Act 2: Lift Off
Act 3: Soaring
Act 4: Electromagnetic
Act 5: Remembrance


SHOW TITLE:
Flight 19: Lost in the Triangle

DESCRIPTION:
Flight 19 was the designation of five TBM Avenger torpedo bombers that disappeared over the Bermuda Triangle on December 5, 1945 during a United States Navy overwater navigation training flight from Naval Air Station Fort Lauderdale, Florida. All 14 airmen on the flight were lost, as were all 13 crew members of a PBM Mariner flying boat assumed by professional investigators to have exploded in mid-air while searching for the flight. Navy investigators could not determine the cause of the loss of Flight 19 but said the airmen may have become disoriented and ditched in rough seas after running out of fuel.



---