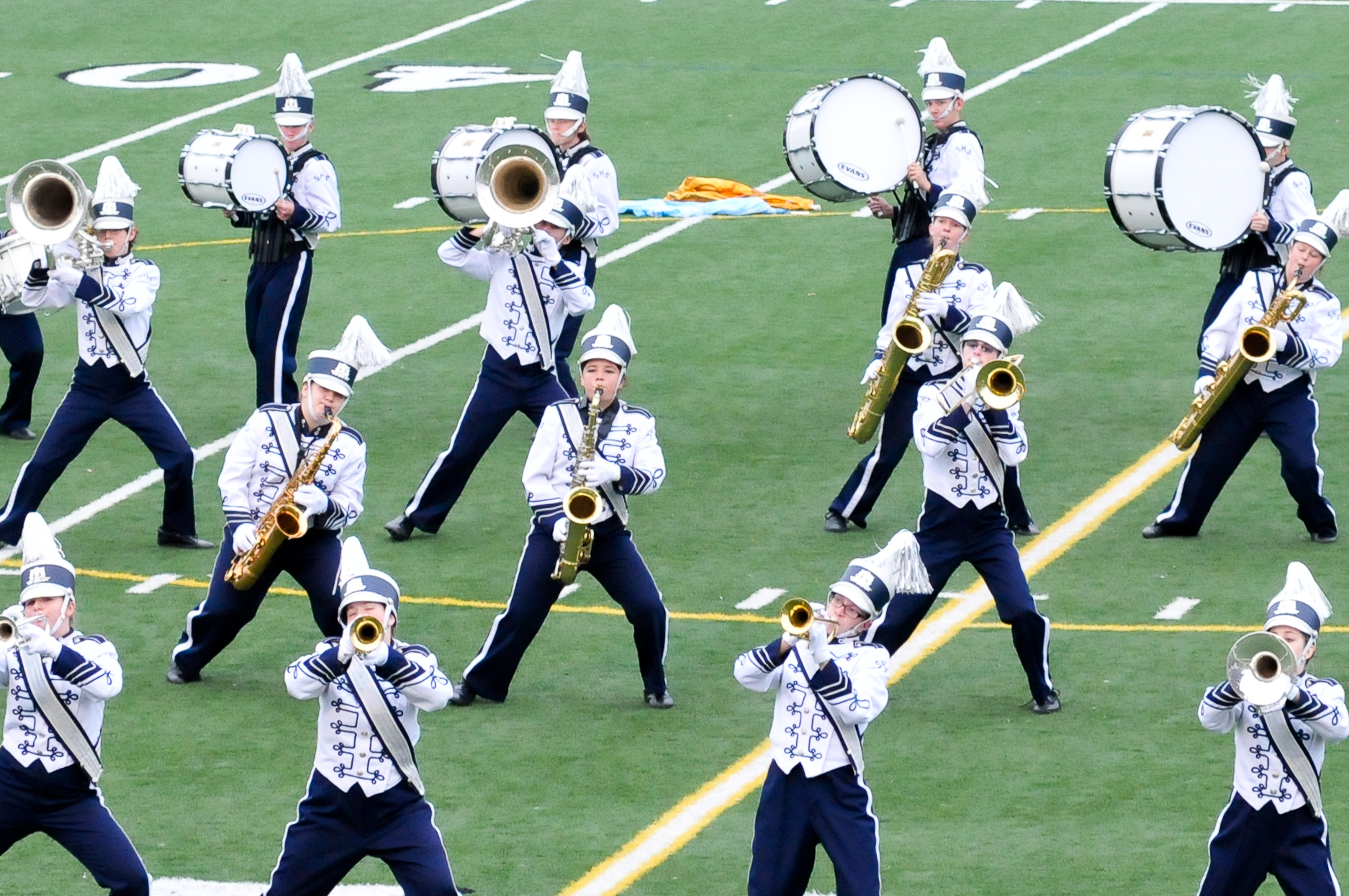 Sultan High School
Sultan School District
Sultan, Washington
A Division
Sultan High School Marching Band



Jill Sumpter, Band Director

The Sultan High School Marching Band is proud to perform for you the show "Space Adventures", including the music of "Star Wars", "E.T.", "Halo", and "Star Trek". The band is under the direction of Jill Sumpter and assisted by Brian McNaughton. The drum majors are Valorie Meischke and Alex Buzzell.

The band would like to thank the Sultan Music Parents for all that they do, and the community of Sultan for its' support of music.



---




Cle Elum Roslyn High School
Cle Elum Roslyn School District
Cle Elum, Washington
Novice Division
Warrior Marching Band and Color Guard
11:00 AM


Nick Maupoux, Band Director

Drill Design:
Nick Maupoux

Musical Arrangement:
Michael Sweeney

Staff:
Kelsey Greene, Irene Ignacio - Color guard

Drum Majors:
Tommy Martinez
Carisa Mosebar

Section Leaders:
Greta Merkel
Eric Merkel
Luke Rarden
Ivanna Osmonovich
Zach Bronkhorst
Zuley Perez
Robbie Georgeson

Show:
Having recently re-booted the Marching Band program at Cle Elum-Roslyn High School, the Harvest Festival of Bands will be the school's first marching band competition since the 1990s. This year's show is called "Wild!" and is based off of the 1967 Rock and Roll hit: "Born to be Wild". Featuring the brass, this arrangement by Michael Sweeney will have you on your feet and wanting to sing along.



---
Payette High School
Payette School District
Payette, Idaho
A Division
Payette High School Marching Band
11:15 AM

Averi Krall, Band Director
---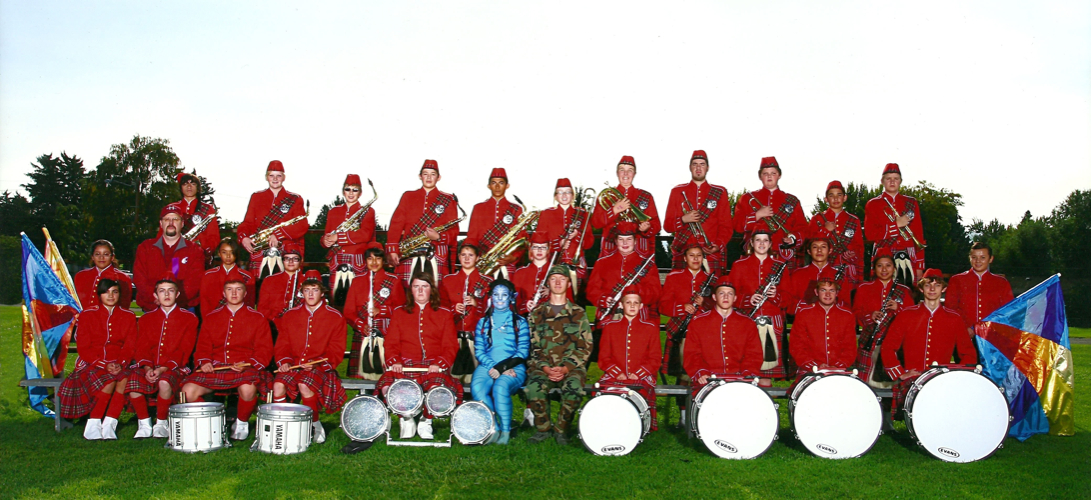 Highland High School
Highland School District
Cowiche, Washington
A Division
Highland High School Scottie Marching Band
11:30 AM


John Straehle, Band Director

STAFF:
John Straehle - Band Director
DRUM MAJOR - Anel Dorantes
BATTERY CAPTAIN - Silas Westbay
COLOR GUARD CAPTAIN - Rosa Moreno

Highland returns to field show marching for first time in two years.
They have received gold awards for the Spokane Lilac Parade, first place at the Yakima Sunfair parade, and finished 3rd at the 2011 Harvest Marching Band Festival in the "A" division.

MUSIC SELECTIONS:
1. Prologue/Little Shop of Horrors
2. Dentist/Suddenly Seymour
3. Don't Feed the Plants

SHOW TITLE: Little Shop of Horrors
DESCRIPTION:
Today the Highland High School Scottie Marching Band will perform the off broadway hit Little Shop of Horrors with music by Alan Menken and Howard Ashman. The selections will be Prologue/Little Shop of Horrors, Dentist/Suddenly Seymour, and Don't Feed the Plants. The Highland Band consists of 41 students grades 9 through 12. Visualize Seymour and Audrey fighting off the man eating plant from outer space, Audrey 2. The Highland Band would like to thank their band parents and the cities of Cowiche and Tieton for their continued support.




---




Naches Valley High School
Naches Valley School District
Naches, Washington
A Division
Ranger Marching Band
11:45 AM


Jeremy Bennett, Band Director

Show Title: 5.18

Musical Selections: "Majestic Mountain" "Spirit Lake" "Eruption" "Rebirth" Music written by Jeff Chambers

Description:

The Naches Valley Ranger Marching band presents their 2014 field show 5.18 (five-eighteen)! This show presents both the beauty and destruction of one of the biggest land marks in Washington State. Mount St. Helens caused one of Washington's biggest natural disasters on May eighteenth 1980. This show starts before the eruption and presents the "Majestic Mountain" and its surrounding valley using a grand flute duet and lush chorales. We then move to the beautiful "Spirit Lake" and its flowing water. The percussion then enters as the eruption starts with driving music and an aggressive alto sax solo. To finish the show we depict the rebirth of the Mount St. Helens valley and the return of the "Majestic Mountain". This year's show was written by Jeff Chambers for the Naches Ranger band. I hope you enjoy 5.18 (five-eighteen).


Staff:

Director: Jeremy Bennett

Winds: Ryan Abbott, Brandon Hanson, Katie Bernethy, Brian Bernethy, Joey Riordan, Patrick Cavanaugh

Visual: Todd Cozzacrea - Head, Ryan Abbott, Joey Riordan

Percussion: Erik Peterson, Majesta Edwards, Tim Mitchell

Guard: Irene Ignacio - Head, Cece Schuler, Jill Clark, Holly Sciuto


Drum Majors: Madison Longbottom and Olivia Wells


Captains: Hannah Peters and Shelby Higbee



---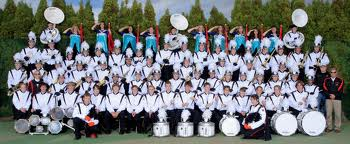 West Valley High School (Spokane)
West Valley School District
Spokane, Washington
A Division
"Eagle" Marching Band
12:00 PM


Jim Loucks, Band Director

Director of Bands: Jim Loucks

Staff: Shawn Anderson, Drum Line
Ashley Bell, Visual
Nancy Vawter, Color Guard
Sam Wollenhaupt, Front Ensemble

Drill Design: James Layman

Musical Arrangements: Jay Bocook

Percussion Arrangements: Shawn Anderson
Corey King
Will Rapp

Drum Majors: Kelly Clinton
Hannah Dedera

Captains: Cody Carlson (Front Ensemble)
Katya Clevett (Brass)
D.D. Cloy (Drum Line)
Daphne Layman (Color Guard)
Taylor Roderick (Woodwinds)

Little Girl: Hannah Highberg

SHOW DESCRIPTION: As a child peacefully falls asleep, her worst nightmare comes to life... MONSTER!




---
Clarkston High School
Clarkston School District
Clarkston, Washington
A Division
The Pride of Clarkston
1:30 PM

Greg Kolar, Band Director
---




Kamiakin High School
Kennewick School District
Kennewick, Washington
AAA-S Division
Scarlet Tide Marching Band
2:00 PM


Keith Russell, Band Director

The 2014 "Scarlet Tide" Marching Band

Under the field direction of Drum Major
Britt Henderson
This year's band of 78 members includes:
5 Color Guard, 11 Drum Line, 12 Front Percussion, 22 Woodwinds, 27 Brass, and 1 Drum Major
The band is under the direction of:
Band Director: Keith Russell,
Drill Design: Dillon Miller
Original Music: Jeffrey Chambers
Percussion Advisor: Ben Chambers
Color Guard Advisor: Megan Wickham
Percussion Assistant: Garrett Dunn
Percussion Assistant: Taylor Edwards
Visual/Woodwind Instructor: Garth Malin
Visual/Brass Instructor: Donovan Arambul
Visual/Woodwind Instructor: Sarah Blake
Color Guard Captains: Shalaney Woodward and Shiloh Bagley


This year, The Kamiakin "Scarlet Tide" asks the musical questions:
Is our new generation of technology, bringing us closer together?
OR
Are our modern devices distracting us from real social interaction?
Are we becoming more isolated and alone?

The Kamiakin High School "Scarlet Tide" Marching Band Presents:

What's Trending Now!
Don't put you cell phones away!
Don't even turn them off!
Take out them out and Join us!
Scan the QR Code with your mobile device
And Begin The Experience
• FLASH MOB
• COME TOGETHER
• RAVE
(Electronic Track composed by Chris Senor)


The "Scarlet Tide" would like to thank the Kamiakin Instrumental Music Boosters, Fans, and School Administration for their support! - Keeping the opportunity to express, create and communicate through Music as a strong component of our school experience.

Special Thanks to
Air-Tech Services and Filters
The Big Print Shop (Richland, Wa)




---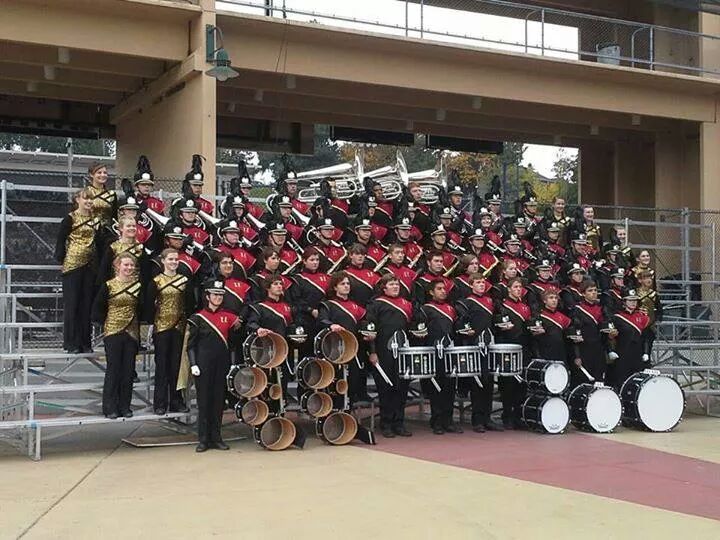 University High School
Central Valley School District
Spokane, Washington
AAA-S Division
University High School Marching Band and Fanfare Ensemble
2:15 PM

Mark Tietjen, Band Director

"The University High School Marching Band and Fanfare Ensemble"
Mark Tietjen – Director
Bryan Conrad – Asst. Director, Drill Designer
Michael McConville – Visual Coordinator
Visual Assistant – Minnie Bliesner
Rick Wallace – Battery
Renee Honn – Front Ensemble
Front Ensemble Assistant – Jaedynn Visco
Julene Osborn – Color guard Coach

AWARDS, HONORS, AND GENERAL INFORMATION
Cavalcade of Bands 2013
2nd Place AAA Small Division
Best Brass and Winds
Best Percussion
8th place Overall
Pacific Northwest Marching Band Championship 2013
1st Place A Division
Best General Effect
Best Percussion
Harvest Marching Band Festival 2013
2nd Place AAA Small
Best Marching
Puget Sound Festival of Bands 2013
9th Overall
1st Place A Division
High General Effect
High Visual Effect
High Music
High Percussion
SHOW TITLE: "Quidam"
Set to the music of Jay Dawson, the entire show is imagined by a bored girl named Zoé who is alienated and ignored by her parents. She dreams up the whimsical world of Quidam as a means of escaping the monotony of her life.[1]
The show's title refers to the feature character, a man without a head, carrying an umbrella and a bowler hat. Quidam is said to be the embodiment of both everyone and no one at the same time. According to Cirque du Soleil literature "Quidam: a nameless passer-by, a solitary figure lingering on a street corner, a person rushing past. ... One who cries out, sings and dreams within us all."[1]
---




Wenatchee High School
Wenatchee School District
Wenatchee, Washington
AAA-S Division
Golden Apple Marching Band and Auxiliary
2:45 PM


Jim Kovach, Band Director

The Golden Apple Marching Band
Wenatchee, WA

Director: Jim Kovach
Assistant Director: Tim Zanol
Visual Coordinator: Lisa Zanol
Auxiliary Technician: Elvis Garcia
Percussion Technicians: Austin Kovach, Kelsey Lodge
Brass Technician: Erin Luebber
Woodwind Technician: Beth Jensen
Drum Majors: Riley Rosser, Kevin Wilson
Auxiliary Captains: Morgan Coyne, Molly Paynter

Rise of the Samurai Warrior
I. Ronin/Bushido
II. Ken-Jutsu
III. Fumeiyo Yori Shi Wo
Travel with us as we take a journey to the era of the?? (samurai warrior). At first, we encounter a wandering samurai, living the way of the warrior via the seven virtues (chugi, gi, jin, makoto, meiyo, rei, yuki) and serving as his own master. This simple life is enhanced through his study of kenjutsu, pursuing his understanding of the art and method of the sword. Fresh in knowledge and skill, our brave samurai pursues a life of frugality, loyalty, mastery of the martial arts, and honor the guiding principle of fumeiyo yori shi wo; that is, death before dishonor. Domo arigato soshite subete ni heiwa.




---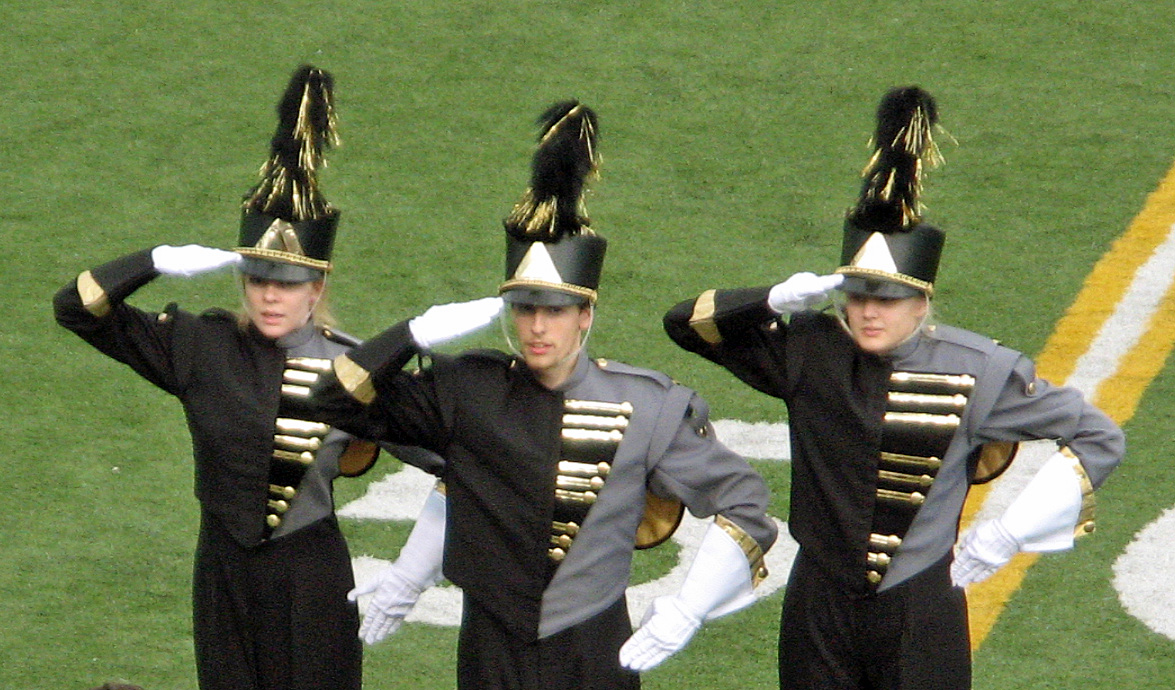 Lewis & Clark High School
Spokane Public Schools
Spokane, Washington
AAA-L Division
The Lewis & Clark Tiger Marching Band
3:00 PM


Dan Nord, Band Director

The Lewis & Clark Tiger Marching Band is under the direction of Dan Nord. Marching, Horn Choreography and Musical Instruction by Adam Hancock, and Courtney Herom-Cobb. Color Guard instruction and choreography by Amy Hancock and Sarah Davis. Battery instruction by Kenny Sager. Front Field Ensemble instruction by Bailey Noble. Drill Design by Alex Hancock. Drum majors for the band are Malia Schram, Caroline Halvorson, and Kahlil Wilson-Moore. The marching band's show this year is titled "Momentum" exemplifying how life is always in motion. The music for the show is titled "Go!" and was written by Jeff Chambers.



---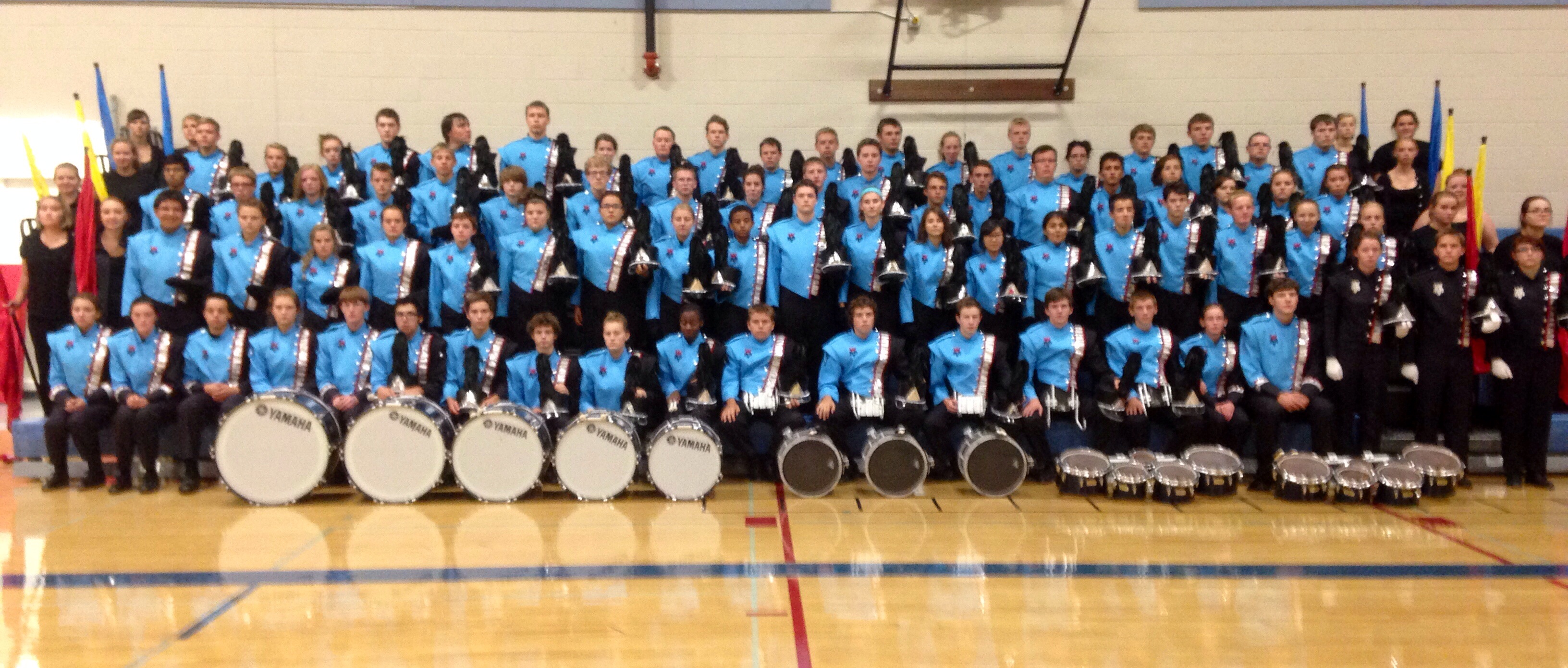 West Valley High School
West Valley School District-Yakima
Yakima, Washington
AAA-L Division
Ram Marching Band
3:15 PM


Jeremy Freisz, Band Director

Show Title:
synesthesia
a sensation produced in one modality when a stimulus is applied to another modality, as when the hearing of a certain sound induces the visualization of a certain color.

Music arranger-Jeff Chambers
Drill writer-Brian Beck

Director-Jeremy Freisz
Tyler Jones – Assistant Director
Roberto Rutherford-Visual Coordinator
Dane Curtis Holmes-Visual Tech
Lorie Holty-Color Guard Choreographer
Irene Ignacio-Color Guard Caption Head
Mylisa McGill-Color Guard Assistant Caption Head
Cassidy Bartley-Color Guard Tech
Emily Hurd-Clarinet Tech
Maggie Whiteman-Flute/Mellophone Tech
Tim Mitchell-Percussion Caption Head
Jamie Schiver-Percussion Tech
Austin Hass-Front Ensemble Caption Head

Senior drum majors:
Maggie Tenbousch and Ethan Kimsey
Junior drum major:
Makayla Clark

The West Valley Ram Marching Band would like to thank the many parents, staff and administrators that make music possible! You are appreciated by us all.




---