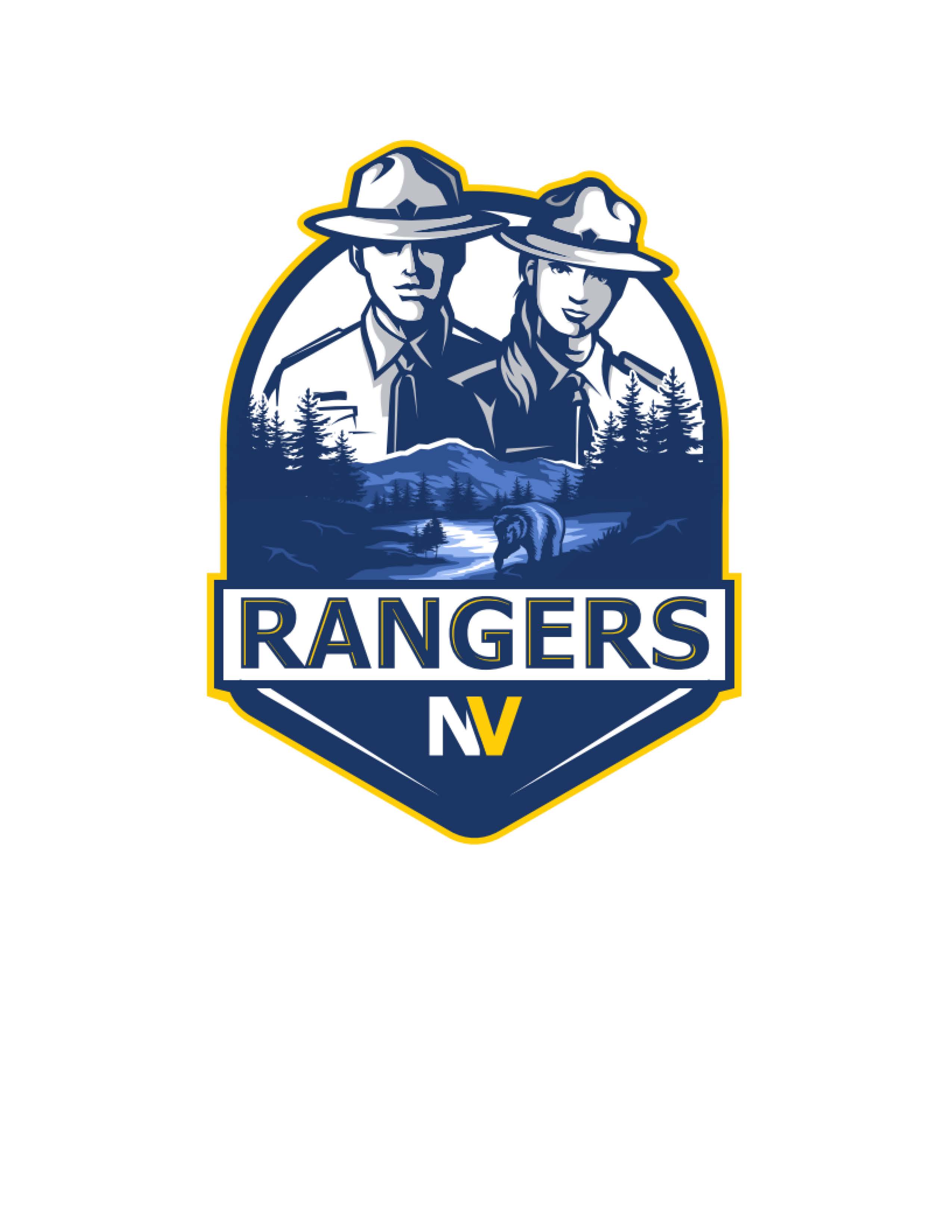 Naches Valley High School
Naches Valley School District
Naches, Washington
Novice Division
Ranger Marching Band
10:30 AM


Corban Epp, Band Director

For the 2022 Ranger Marching Band Field Show, this group will showcase 'Secret Agents' by Jeff Chambers. This show is a medley of themes from spy movies like James Bond, Skyfall, and Mission Impossible. This awesome marching band arrangement by Chambers will feature senior Nathan Powell on trumpet in the 2nd and 3rd movement and Nathan Byrd in the 3rd movement. The show will be conducted by drum majors Alex Mayer and Indie Fortier."

Staff: Corban Epp (Band Director), Katelyn Guthrie (Color Guard Tech), Cadence McMillin (Marching Tech).




---
Sunnyside High School
Sunnyside School District
Sunnyside , Washington
A Division
Grizzly Marching Band
10:45 AM

Zachary Petty, Band Director
---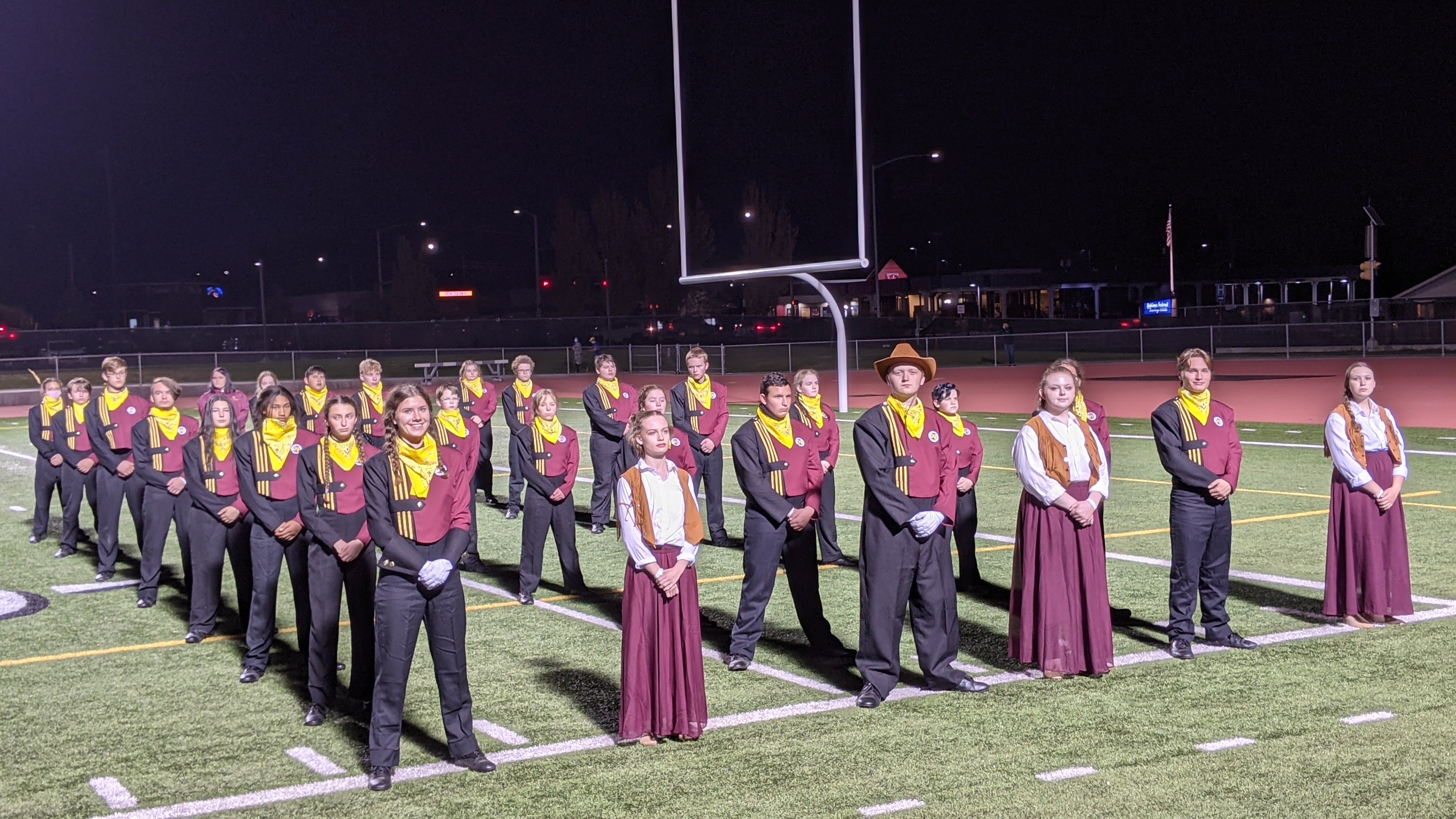 Cle Elum Roslyn High School
Cle Elum Roslyn School District
Cle Elum, Washington
A Division
Warrior Marching Band and Color Guard
11:00 AM


Aaron Tuchardt ("2-Heart"), Band Director

2022 CERHS show info

Staff:
Visual Caption Head: Jaime Ramos
Percussion Caption Head: Warren Murray
Color Guard Caption Head: Kerensa Monnie
Flute tech: Kenzie McDonald
Clarinet tech: Nick Sasse
Saxophone techs: Shaina Ellis & Bridger Call
Trumpet tech: Kayla Arciniega
Trombone tech: Dylan White
Tuba tech: David Meza
Percussion tech: Colton DeCarteret
Color Guard techs: Cece Schuler & Tori Capetillo
Drum Major tech: Miranda Wojciechowicz


Student leadership:
Head Drum Major: Keller Andersen
Assistant Drum Major: Ruby Angehrn
Conductor: Beau Kretschman
Flute/Clarinet section leader: Norah Nicholls
Saxophone section leaders: Jesse Ellithorpe & Beau Kretschman
Trumpet section leader: Sarah Reay
Low Brass section leader: Ashton Pinnell
Drumline section leader: Alex Fader
Color Guard section leader: Sydney Copp
Makeup artist: Hunter Beedle
Crypt prop hand-painted by Ruby Angerhn
Uniform manager: Sarah Reay
Music Librarians: Jesse Baguley & Leah Mitchell
Equipment managers: Allen Riste & Keller Andersen


Show Title:
Haunted

Show Description: Inspired by classic Scary movies, Cle Elum - Roslyn High School invites you to take a journey to the graveyard for a spooky experience in "Haunted".

Musical selections:
Bach's Toccata & Fugue in D minor
The Theme from Halloween
Dies Irae (Theme from The Shining)
Thriller by Michael Jackson
Show design by Nick Maupoux
Brass & Wind arrangements by Jeff Chambers
Percussion writing by Warren Murray
Drill by Tyler Jones
Color Guard Choreography by Kerensa Monnie
Sound Design by Tim Mitchell


Past awards:
2021 Harvest Marching Band Festival preliminaries single-A division: 1st place, Best Brass/Winds, Best Percussion, Best Marching, Best General Effect

2021 PNW Marching Band Championships preliminaries single-A division: 2nd place, Outstanding Music, Outstanding Visual

2019 PNW Marching Band Championships preliminaries single-A division: 1st place, Outstanding Music, Outstanding Percussion

2019 Cavalcade of Bands preliminaries single-A division: 1st place, Best General Effect, Best Brass & Winds


Special thanks to our sponsors for their continued support: the Cle Elum - Roslyn Education Foundation, Suncadia Resort, the Shoemaker Foundation, Central Paving LLC, Cle Elum Bakery, Cle Elum Dental, Cle Elum Eagles, Cle Elum Hardware, the Melhorn Family, Reay Family, and M2 Signature Homes.




---
Othello High School
Othello School District
Othello, Washington
AA Division
Othello High School Huskie Marching Band
11:30 AM

Brett Hofmeister, Band Director
---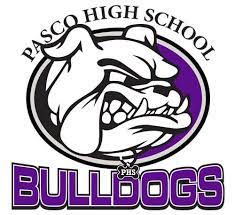 Pasco High School
Pasco School District
Pasco, Washington
AA Division
Pasco High School Marching Band
11:45 AM


Taylor Edwards, Band Director

The Beauty of Planet Earth

The planet we live on is beautiful. From Mt. Everest to the Amazon rainforest, planet Earth is home to some of the most beautiful places in the universe. This show takes time to explore the wonders of our world in three parts. Part 1 explores the natural elements of our planet including water, air and fire. Part 2 explores the incredible plants and vegetation that we get to enjoy on a daily basis. Part 3 explores the incredible creatures of our earth including animals and humans.
Featuring music from Nikolai Rimsky-Korsakov, Antonio Vivaldi, Eric Whitacre, William Henry Draper, and original music from Jeff Chambers. Additional percussion parts composed by Taylor Edwards.

Band Directors: Taylor Edwards and Tanner Cornell

Drill Design: Tanner Cornell

Drum Majors: Rieken Rimmasch and Anita Valdez

Brass and Visual Staff: Gaby Garcia-Lippold, Joel Garcia, Jonas Sanders

Woodwind Staff: Katie Edwards

Colorguard Staff: Kat Cornell and LaNae Parker

Front Ensemble Staff: Alex Patterson




---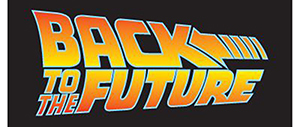 Highland High School
Highland School District
Cowiche, Washington
AA Division
Highland High School Scottie Marching Band
12:00 PM


John Straehle, Band Director

John Straehle: Band Director
Highland High School Scottie Marching Band
2022 Program: Back to the Future

Staff:
Band Director - John Straehle
Band Arrangements – Tim Mitchell
Drumline Arrangements - Tim Mitchell
Front Ensemble Arrangements - Luke Dedominces
Sound Design - Tim Mitchell
Drill Design – Tyler Jones
Color Guard Choreographer & Instructor– James Haynes
Percussion Instructor – Dave Rowley

Drum Majors – Carol Govea and Geraldine Tavira
Color Guard Captain – Vanessa Ceja, Valery Magallon
Front Ensemble Captain – Isaac Jensen
Battery Captain – David Vega
Clarinet Soloist - Ivan Rydberg
Tuba Soloist - Alastor Smith
Vocalist - Kalvery Welsh

GENERAL INFO: Highland HS is a class 2B high school just west of Yakima. Their enrollment is 330 students grade 9-12. The Scottie's receive numerous awards from around the state. They would like to thank the communities of Cowiche and Tieton for their continued support.

SONGS:
1. Part 1 – Back to the Future
2. Part 2 – Johnny B. Goode
3. Part 3 – Earth Angel
4. Part 4 – Power of Love/Back to the Future

DESCRIPTION:
Come along for the ride with Doc Brown and Marty McFly and join the Highland Scotties as they travel from 1985 to 1955 and back again following the movie Back to the Future.

AWARDS: 2021 2nd place A Division Cavalcade of Bands, Best Color Guard, 2021 3rd place A Division Harvest Marching Band Festival and Finalist.

Special thanks to our communities of Cowiche and Tieton, Highland Music Boosters and the Highland School District.



---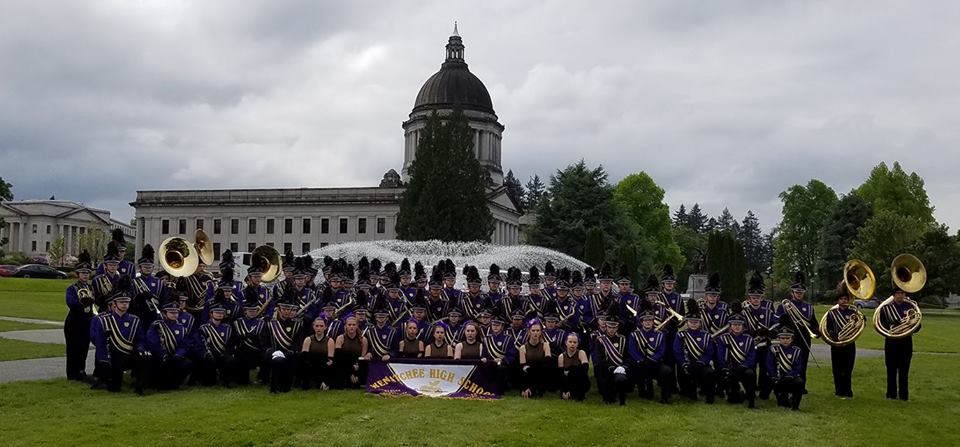 Wenatchee High School
Wenatchee School District
Wenatchee, Washington
AA Division
Wenatchee High School Golden Apple Band and Color Guard
12:15 PM

Jim Kovach, Band Director
---
West Valley HS
West Valley SD #208
Yakima, Washington
AA Division
West Valley Ram Marching Band
12:30 PM

Kirk Knight, Band Director
---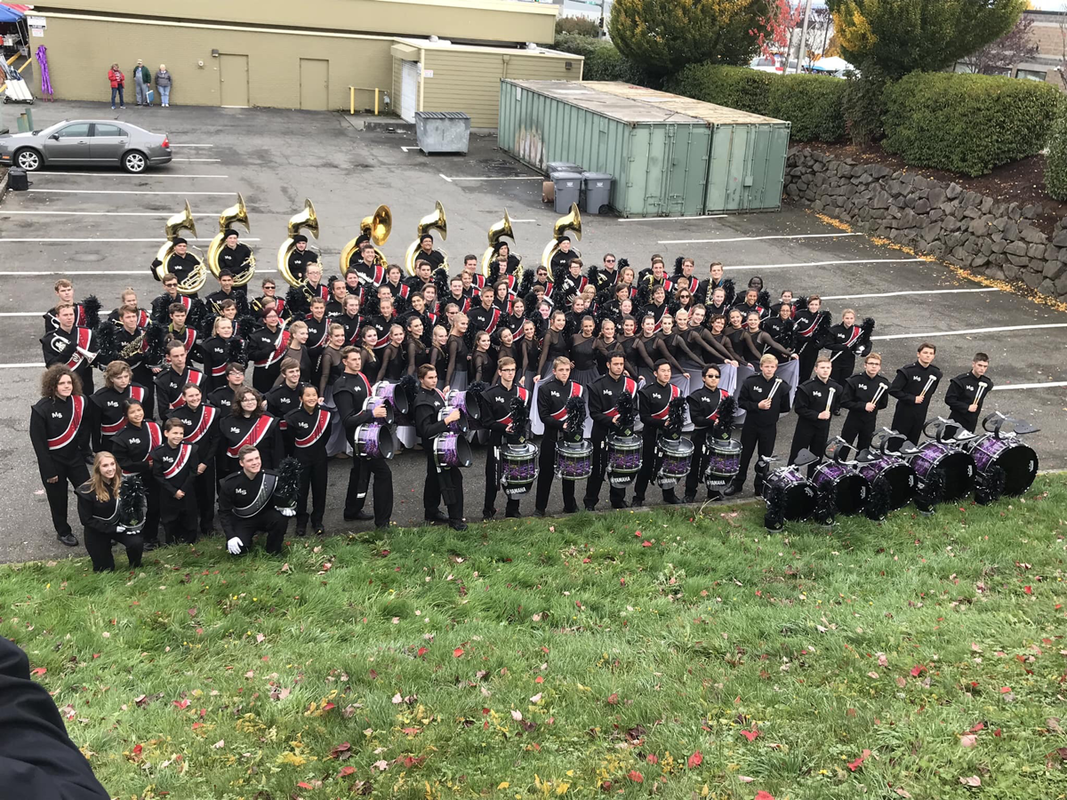 Mt. Spokane High School
Mead School District
Mead, Washington
Open Division
Mt. Spokane Wildcat Marching Band
1:00 PM

Sy Hovik, Band Director
---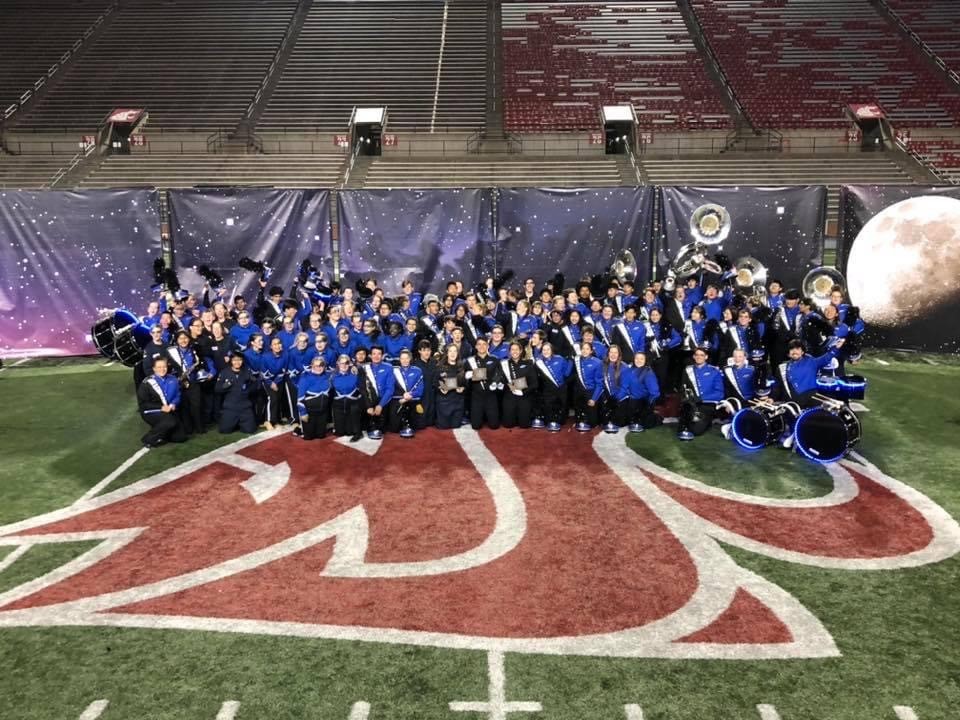 Chiawana High School
Pasco School District
Pasco, Washington
Open Division
Riverhawk Marching Band
1:15 PM

Kevin Clayton, Band Director
---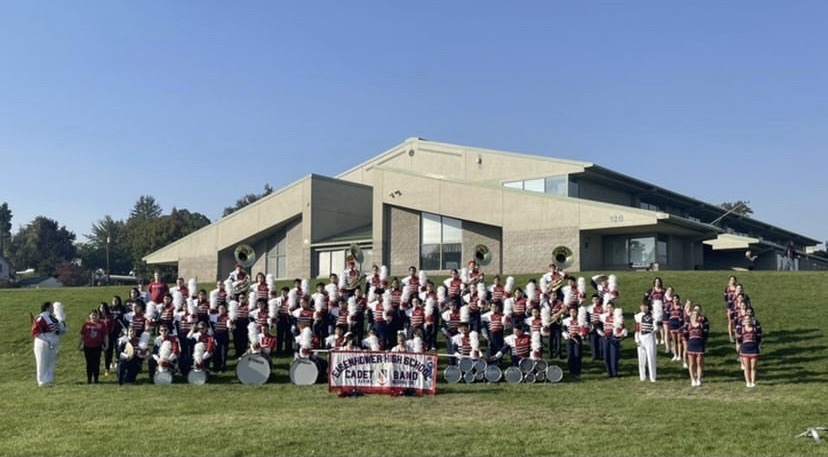 Eisenhower High School
Yakima School District
Yakima, Washington
Exhibition Division
Cadet Marching Band
1:30 PM

Jeremy Freisz, Band Director
---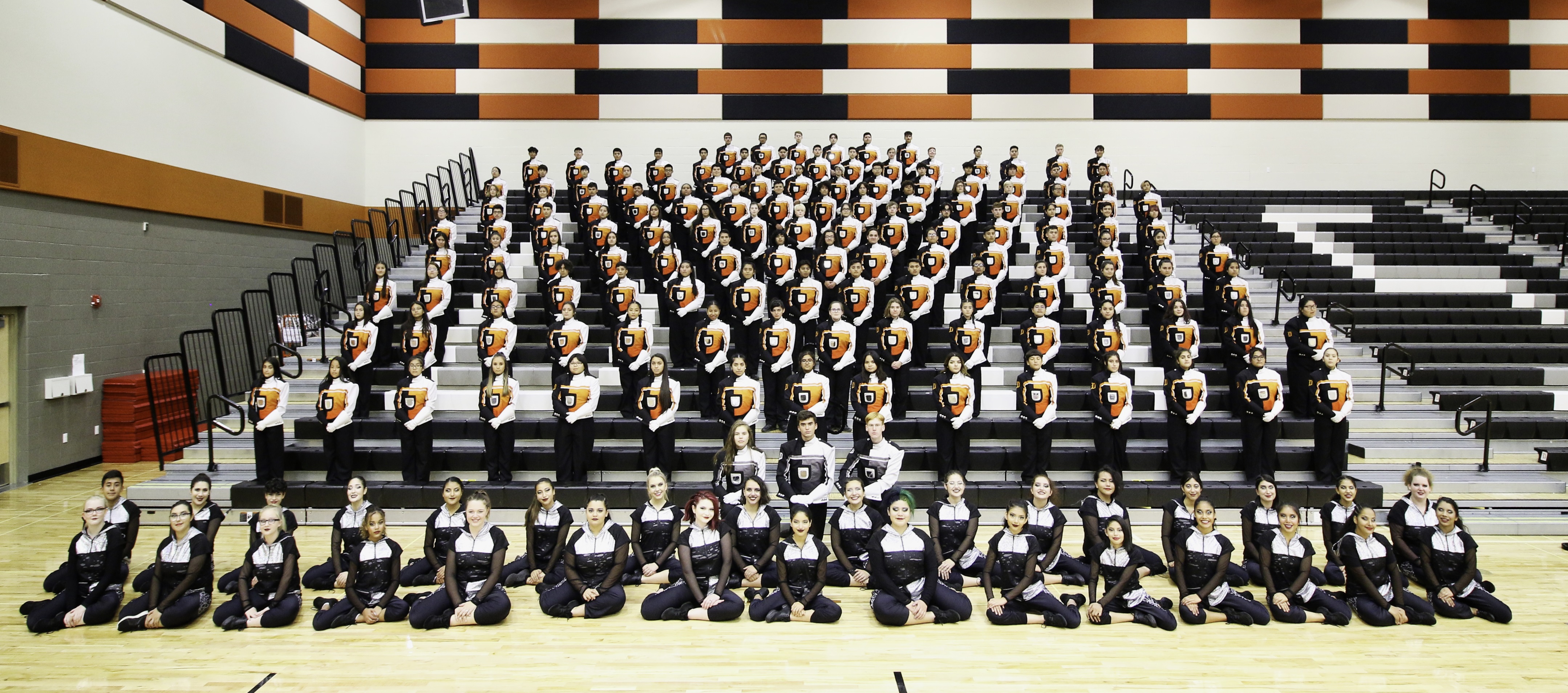 A.C. Davis High School
Yakima School District
Yakima, Washington
Exhibition Division

7:15 PM

Brian Beck and Samuel Howard, Band Director
---